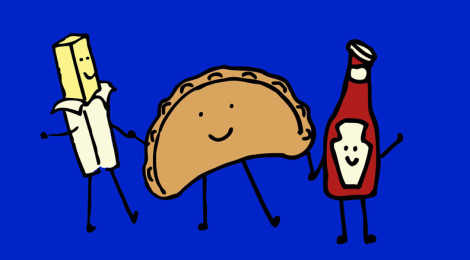 The quest for the best pasty continues. Since everyone cannot taste the wondrousness of the Pasties According to Mom that I occasionally (okay, rarely) whip up, I am trying to find the best approximation of the hearty, hand-held meal to share with travelers to Michigan so that everyone can enjoy the best of this traditional Upper Peninsula dish.
Cornish miners brought the recipe with them when they migrated to the mineral-rich western U.P. over a century ago. The all-in-one meal, a combination of meat and vegetables wrapped in a flaky crust, left the house hot in the morning and hours later provided a warm lunch in a cold mine. Miners from Finland adapted the recipe and although Michigan's mining glory days are gone, the pasty lives on at diners and roadside stands across the U.P.
There are spirited debates about the best or true contents of the pasty (rhymes, unfortunately, with nasty), but a common variation (made best by my late mom and her mom) consists of just the right blend of ground beef and chopped onions, potatoes, rutabaga and carrots wrapped in a pie crust made with good old fashioned lard(!), and baked to a golden brown.
Pasties are delicious topped with butter and ketchup; there is a camp that favors gravy instead, but our family has never learned to appreciate that.
(So far we've also resisted the chicken and broccoli and vegetarian versions.)
I've tried duplicating the family pasty recipe and I think I'm getting close to goodness, but the dough can easily get "tough" on you. It's also tough to find one as good as Mom and Grandma used to make, but we're doing our best.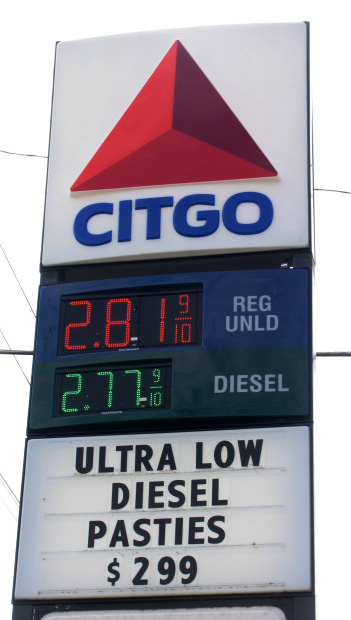 Pasties are sold at roadside shops, in restaurants and grocery stores across the U.P. (and, as I saw in Gladstone, at a gas station—I passed on taste testing the Ultra Low Diesel Pasties). You can also find them in Southeast Michigan, Alpena, Traverse City and Petoskey in the Lower Peninsula. For the best old-time flavor you may have to search out a church or social hall sale or festival, like the annual Labor Day event in the U.P. town of Rock.
I'll be adding to the reviews as I sample and find those that I can recommend.
Please feel free to share your recommendations (see the email form below) and as we travel into that neck of the woods we'll give 'em a taste.
The Best Pasty Quest
We only list the ones we've tasted and would recommend:
Mackinaw City 
Mackinaw Pastie & Cookie Co.
Munising
Muldoons Pasties & Gift Shop
Naubinway
Hiawatha Pasties
Do you have a favorite pasty shop? Please share and when we're in the area we'll do a taste test for The Best Pasty Quest:
All stories and photos are copyright Kath Usitalo unless otherwise noted