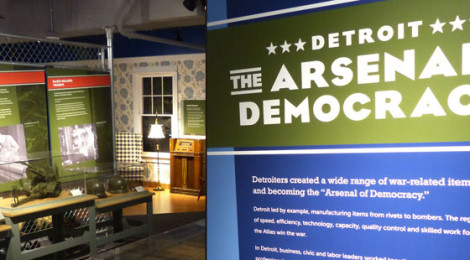 An exhibit at the Detroit Historical Museum is dedicated to the city's important role during WW II
Back in the 1940s Detroit was known as the Arsenal of Democracy for the military vehicles and equipment built here.
Graham dug up a vintage video about one of the companies that contributed to the cause, the Detroit Arsenal Tank Plant, and posted it as the Autoweek Film Friday feature for Memorial Weekend. It's just as appropriate to take time on the July 4th weekend to be reminded of the important role this area's manufacturing firms played during World War II.
Click here to watch Assembly Lines of Defense.
Happy Independence Day!
All stories and photos by Kath Usitalo unless otherwise noted