GreatLakesGazette.com
Travel & Life In & Around Michigan,
The Great Lakes State,
and exploring the region Around the Lakes: Ohio, Indiana, Illinois, Wisconsin, Minnesota, Pennsylvania, New York and Ontario, Canada
Some Facts About Michigan: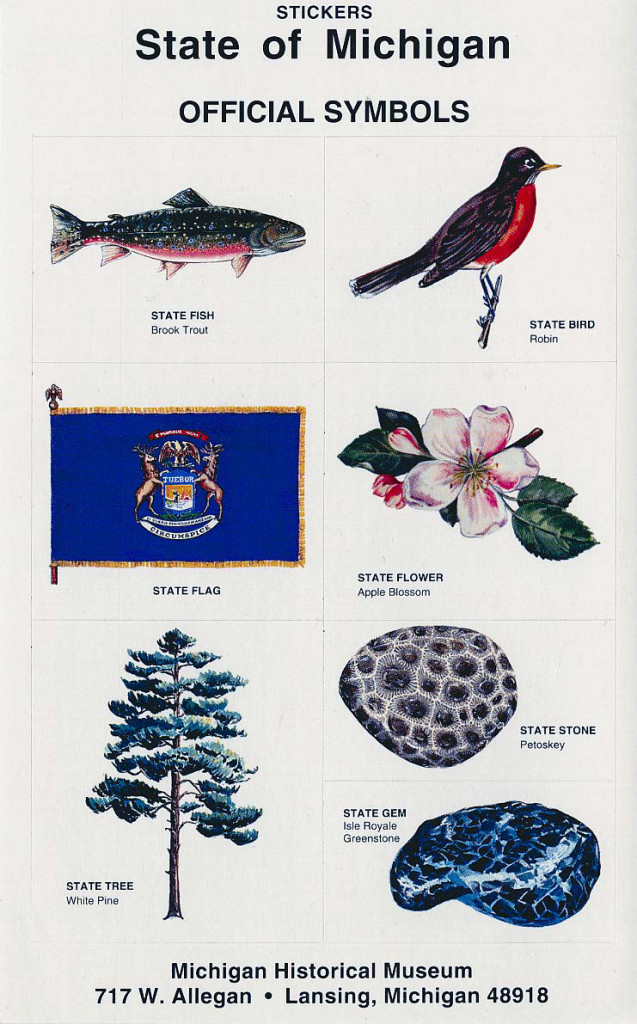 Michigan: The state's name is derived from Michi-gama, the Ojibwa term for "large water" or "large lake."
Population: 9.8 million + / –
Motto: Si quaeris peninsulam amoenam circumspice, "If you seek a pleasant peninsula, look to the U.P."
Kidding. It's "If you seek a pleasant peninsula, look about you."
Statehood: State number 26 in January 1837
Capital: Lansing
Largest City: Detroit (at the moment); population 706,000 + / –
Governor: Rick Snyder
Right Turn On Red: Yes, unless otherwise posted
Motorcycle Helmets: Optional
Unofficial State Insect: Tie between black fly and mosquito
U.P. vs. Lower Peninsula: Yoopers live in the Upper Peninsula (aka U.P.—U-Pers—get it?) and Trolls live below the Bridge, in the Lower Peninsula (no one calls it the L.P.)
Soda: What's that? We drink pop
Beer: Yes
Music: Are you kidding? Birthplace of Motown and techno, home of accordion King Marv Herzog as well as the Kielbasa Kings Polka Band.
Seger, Aretha, Nugent, Alice Cooper, Winans and Gospel, Madonna, Kid Rock, Eminem, John Lee Hooker, Del Shannon, Della Reese, Marcus Belgrave, Betty Carter, George Benson, Tommy James & The Shondells, Uncle Kracker, The White Stripes, the Detroit Symphony Orchestra, the late, great Detroit Concert Band…
Vibe: What you make it.
Hide out in the woods of the U.P. or hang out in Traverse City, hoping to catch a glimpse of visiting celebs. Open a microbrew or join the hipsters moving from the east and west coasts to Detroit for the open and welcoming atmosphere (and cheap rent) that encourages artists and makers of bagels, watches and bicycles.