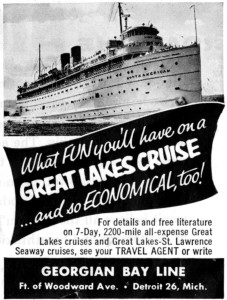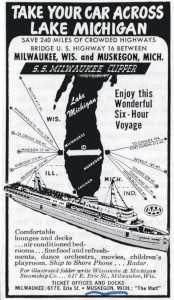 What two things do these companies have in common?
They never advertised with GreatLakesGazette.com
They're no longer in business.
Coincidence?
Overlook the fact that they didn't exist when we launched the Great Lakes Gazette.
Why take a chance when you can share your destination, message or product with fans of the Great Lakes and travellers to Michigan and the Great Lakes region?
With years of experience in the travel and tourism industry, a curious nature and deep appreciation for all that Michigan and the Great Lakes region have to offer, I'm a trustworthy source of information and award-winning writer and photographer who reaches readers around the world through GreatLakesGazette.com as well as other outlets that carry my freelance stories and photos.
Please contact us if you'd like to talk about:
paid advertising or sponsorship that is appropriate for a family-friendly publication and compatible with the topics covered at GreatLakesGazette.com
four-season travel and tech gear and gadgets for review that would be useful on a trip in the Great Lakes region
review copies of Michigan and regional writers, artists, crafters and books, movies, music, food, beverages and anything else that's legal and related to the topics covered by GreatLakesGazette.com
test drive vehicles (no motorcycles, please) that we can put through their paces as we hit the road (and, on occasion, off-road)
press invitations to visit your property, restaurant or destination
Please Note: We accept press invitations and items for review but the only promise we make about coverage is to our readers, and that is to report honestly on our experiences and impressions.
To discuss any of the above or your own ideas about how we can work together please contact Gazetteer Kath Usitalo at:
kath@greatlakesgazette.com
Thank you for your interest in GreatLakesGazette.com. We look forward to working with you.