Kath Usitalo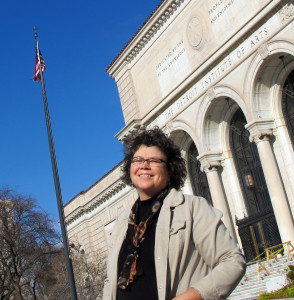 A life-long Michiganian, I've written a gazillion words about the Great Lakes State for newspapers, magazines, websites and the original incarnation of the Great Lakes Gazette. That was a bi-monthly "newszine" that I wrote, cartoonist husband Tom Kozak illustrated, and we printed and snail mailed to subscribers when our kids Graham and Paige were younger (and shorter than me).
And for those motor heads who may be wondering: YES, their names were inspired by the Graham Paige vehicles after we saw that company's name plates on display at The Henry Ford museum.
For what it's worth…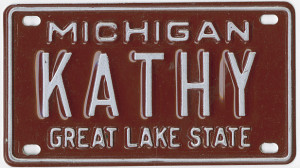 Son Graham Kozak, who likes vintage wooden boats and has built a couple of watercraft by hand, has a passion for old cars. He made the most of his undergraduate career at the University of Michigan and is able to combine his life-long love of cars, deep knowledge of obscure and current events and a dry sense of humor as associate editor at Crain's Autoweek in Detroit.
Daughter Paige Kozak  last year graduated from Cornell University in Ithaca, NY, where she studied Fiber Science & Apparel Design (aka fashion). She racked up some awards, had a couple of one-woman shows and  built up shin muscles (that's her claim) trekking the hilly campus. She's now realizing her dream of living and working in the Big Apple, where she handles social media at Marc Jacobs.
Tucker the Wonder Dog, a mutt we met at Little Traverse Bay Humane Society in the Petoskey area has, as they say, a lot of energy (and an incessant bark).

He likes nothing better than to run the Lake Michigan beach at Blue Skies. Unless, of course, it's an edible treat. Although we love Tucker and travel with him to and from our place in the U.P. (he's a great traveler) we rarely take him on trips that involve hotel stays, museum visits or watercraft excursions.
We're a bi-peninsular family, growing up and living in the Detroit area until a couple of years ago when we moved to our Upper Peninsula hideaway, Blue Skies, in the woods on the Lake Michigan shore.
We look forward to sharing our impressions about the state, the region, and occasionally the world beyond the "Sweetwater Seas" through this online version of our newszine, GreatLakesGazette.com.
And, for the record, I sometimes venture outside of this region and write about those journeys for other publications, websites and my site On the Offbeat Path.
You can learn more about me and my work at KathUsitalo.com