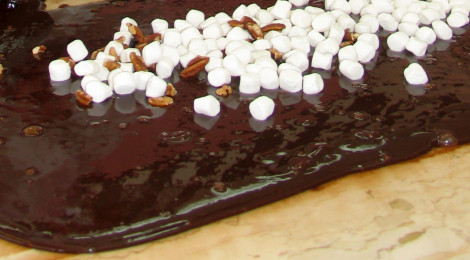 There's much ado about fudge on Mackinac Island, where the confection is as much a part of the aura of the place as is the aroma of the horses that pull carriages full of tourists past fudge shop after fudge shop.
The candy was introduced to island tourists in the late 1880s and has become synonymous with the Mackinac Straits, where visitors are called "fudgies." The fudge phenomenon started in 1887 with Henry Francis Murdick, a boat builder and sail maker who, with his son Jerome, created canvas awnings for the new Grand Hotel on Mackinac Island.
Henry and Jerome opened Murdick's Candy Kitchen and sold Mrs. Sara Murdick's fudge to the throngs of Victorian visitors who arrived on the island by the steamship-full.
Other confectioners soon set up shop, concocting their own variations on the theme of sugar, cream, butter, chocolate and flavorings cooked in copper kettles and cooled on marble slabs. It didn't take long for the summertime destination's fudge fame to fan out across the land.
As in any industry there is a bit of intrigue, with businesses bought and sold and marketing techniques shaking the status quo. For a sweet read on its history check out Fudge: Mackinac's Sweet Souvenir by Phil Porter, who is described in the book as "Chief Curator and Fudge Taster at Mackinac State Historic Parks."
Today the island's main fudge producers are Joann's, May's Candy Shop, Murdick's, Murray Hotel, Ryba's and relative new kid on the block, Detroit candy-maker Sander's. Grand Hotel makes and sells its own fudge at the resort gift shop.
The confectioners make dozens of flavors of the edible souvenir, sold in 1/2 pound slabs. One fun fact claims that in season, visitors take home 10,000 pounds of fudge per day. But you don't have to take a Mackinac Island ferry to buy fudge; you'll find it in many Up North bakeries, gift shops, roadside markets and even gas stations. If  you dare.
Fudge Festivities
The annual Mackinac Island Fudge Festival (August 19-21) is a curious combination of family activities (Willie Wonka movie screening, sugar sack relay race) and eating fudge-based foods and drinking fudge-based adult beverages.
A contest involves visiting fudge shops in pursuit of the prize of a return trip to Mackinac Island and an opportunity to buy more fudge.
Trip Click:
Pure Michigan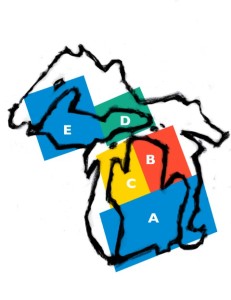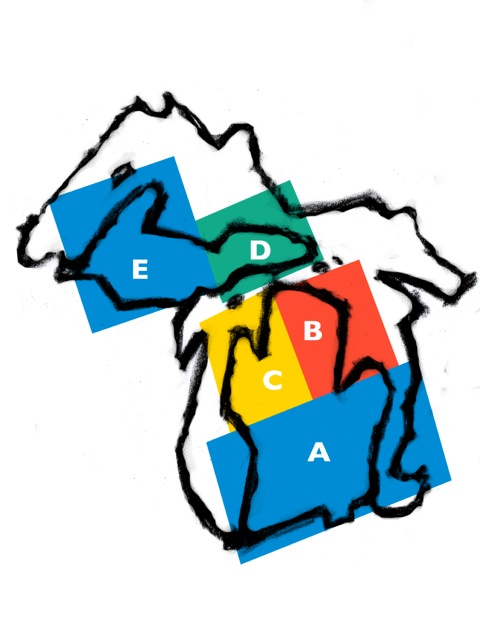 Mackinac Island is located in the Straits of Mackinac between "B" in the Lower Peninsula and "D" in the Upper Peninsula.
All photos and story copyright Kath Usitalo unless otherwise noted.