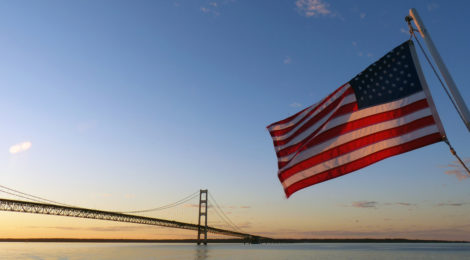 The United States celebrates its Star and Stripes with Flag Day on June 14, the date in 1777 that the Continental Congress adopted the red, white and blue banner symbolizing the USA.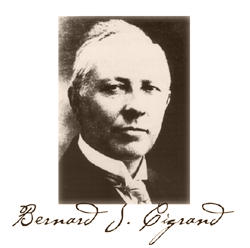 It was a Great Laker, Bernard J. Cigrand (1866-1932) of Waubeka, Wisconsin, who is credited with holding the first formal Flag Day observation on June 14, 1885 at Stony Hill School in Waubeka (north of Milwaukee).
He was a teacher who displayed a small, 10-inch flag in his classroom and had each of his students write an essay about what the U.S. flag meant to them.
Cigrand left teaching to study dentistry and he became a dentist in Chicago. Throughout his studies and career as a dentist, through speeches and articles, he continued to be an active promoter of patriotism, respect for the flag, and insistence that June 14 be observed as Flag Day.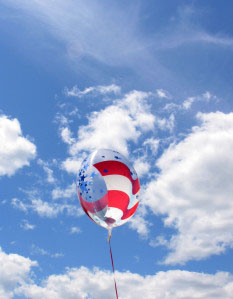 On May 30, 1916, President Woodrow Wilson proclaimed an official day of recognition of the flag, but it wasn't until 1949—long after Cigrand died—that President Harry Truman, with an Act of Congress, designated June 14 as Flag Day.
In 2004 Congress recognized the birthplace of Flag Day as Ozaukee County and Waubeka, Wisconsin.
Bernard Cigrand, the "Father of Flag Day," is honored in the National Flag Day Americanism Center in Waubeka, Wisconsin.
For more information on the flag, flag etiquette and answers to questions such as, "Why is the flag 'backwards' on military uniforms?" check out USFlag.org
Visitor Info Clicks:
Ozaukee County Tourism
Travel Wisconsin
All stories and photos copyright Kath Usitalo unless otherwise noted