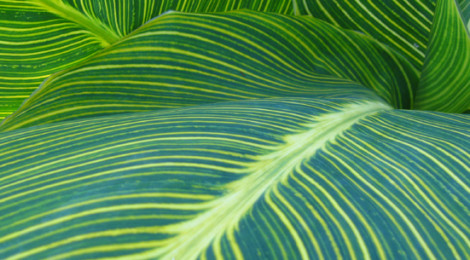 The name Liberty Hyde Bailey is familiar to those with green thumbs, but "America's Father of Modern Horticulture" may become more of a household name through renewed efforts on his behalf in his birthplace of South Haven, Michigan.
Bailey was born on March 15, 1858 to Sarah and Liberty Hyde Bailey, Sr., in the white farmhouse that now serves as a museum.
A National Historic Site, the home was once surrounded by an 80-acre farm and orchards developed by Bailey Sr., who had moved to southwest Michigan from Vermont and was the first successful apple grower in the region.
After Liberty's mother died of diphtheria when he was just four years old the lad cared for her beloved pink dianthus; that gardening experience likely influenced his future path.
As a boy Bailey was fascinated by the natural world, and at age 15, as the official ornithologist of South Haven, he delivered his first paper, "Birds," before the Michigan Pomological (Horticultural) Society.
It was the start of an 81-year career during which he wrote or edited more than 700 works. Bailey attended Michigan Agricultural College (now Michigan State University) and returned as a professor to establish the nation's first department of horticulture and landscape gardening.
In 1888 Bailey moved to Cornell University in Ithaca, New York as Professor of General and Experimental Horticulture. He's recognized for making major changes in agricultural education and research and was instrumental in establishing the State College of Agriculture at Cornell, of which he was named Dean.
Bailey retired from Cornell in 1913 to write and continue his global travels, sometimes accompanied by his wife Annette, to study and collect plant specimens.
I became aware of Liberty Hyde Bailey four or five years ago, but it was a special exhibit at the South Haven museum that finally prompted a visit. "Through the Lens of L.H. Bailey: Plants, Places & People" features images Bailey took for both scientific and personal use, from a study of cucumbers to family photos. The photos will be on display through September 15, 2012 (weekends only) in a gallery attached to the original Bailey home.
The museum is an intimate experience—you can step into the bedroom where Liberty was born, and where his mother died. A desk in another room holds his eyeglasses, compass and inkwell, and bookshelves are loaded with volumes he wrote or edited. The remaining few acres of the original Bailey farm feature a wildflower trail and a garden maintained by volunteers.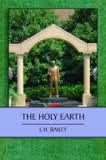 Lauren Pawlak, museum curator, says she "caught the Bailey Bug" several years ago. "I just fell in love with Bailey and his influence on life. He was so about self-sufficiency and the whole green movement," she says, pointing out his book "The Holy Earth," for sale at the museum. In 1908 Bailey, an advocate for rural living, was named by President Theodore Roosevelt as chair of the Commission on Country Life, and he served as president of various agriculture and nature-centered organizations as well as editor of a couple of related magazines.
Weeks after touring the museum in South Haven I was in Ithaca and visited Cornell Plantations, which Bailey helped to establish and expand beyond the university's original plan for an arboretum.
He envisioned that Cornell Plantations would "unify into one organic whole a series of enterprises that are based on the land."
Covering more than 4,000 acres, the Plantations include the 150-acre arboretum, a dozen theme gardens and natural areas anchored by an attractive welcome center.
Bailey died in his Ithaca home at age 96 on December 25, 1954. I have to agree with museum curator Pawlak who says, "It's a good time to bring Bailey back to life."
NOTE: The L.H.B. Lazy Club launches at 7 p.m., Monday, March 24 at the Liberty Hyde Bailey Museum in South Haven. The group is based on the Lazy Club founded by Bailey for lovers of horticulture at Cornell University.
The modern Michigan incarnation of the Lazy Club is designed for L.H.B. fans and will focus on his 65 published books, beginning with The Holy Earth. Museum Director John Linstrom and historian John Stempien will lead the discussion. Membership is free; the book can be purchased for $15 at the museum.
Liberty Hyde Bailey Museum
903 S. Bailey Ave.
South Haven, Michigan
(269) 637-3251
The museum is open from May=September; off season visits may be arranged by appointment (phone 269-637-3251).
Cornell Plantations
Cornell University
Ithaca, New York
(607) 255-2400
Open year 'round, free of charge from dawn to dusk.
Visitor Info Clicks: