Talk about keeping it simple. Fricano's Muskegon Lake serves pizza. Period.
And it's a pizza unlike any I've ever had. Thin crust doesn't begin to describe it. The base is more like—and don't get me wrong, it's not at all mushy—a lasagna noodle. It tastes better than it sounds, as generations of fans can attest.
The family operation was founded in 1949 in Grand Haven by Cosimo "Gus" Fricano. The original Fricano's still stands and has been joined by locations across Southwest Michigan, in Comstock Park (near Grand Rapids), Kalamazoo, Holland, and the one I enjoyed in Muskegon.
Gus's son Ted Fricano opened the place overlooking Muskegon Lake in 2002 in an 1885 building that was for nearly a century the home of the Hartshorn Curtain Roll Factory.
The restaurant is on the lake side of the large and fairly nondescript Fricano Place, which also houses event and banquet space and ice cream parlor. It's an industrial-type setting with concrete floors and exposed ceiling warmed by red and white checked tablecloths and the friendly staff; my waitress Lynn was attentive although busy with multiple tables.
The pizza joint, which seats about 250, was jumping when I arrived at about 6 p.m. on a Saturday, and there was a steady line of Fricano pie lovers at the door.
I had no idea when I walked into the cavernous place that pizza was the only item on the menu—no salad, no breadsticks, no chicken tenders for the kids. No pondering a 4 or 12 page menu. It's pizza. Period.
But there is a full bar.
The menu is on the placemat: Pizza in one size—12 inches—with a choice of five toppings, the way Gus made it back in 1949: any combination of pepperoni, mushrooms, green peppers, Italian sausage, and anchovies. Most popular is the EBA (everything but anchovies). I had it with anchovies.
The pie was so tasty I took away two partially baked pizzas to bring home to share with the family, to rave reviews. Just popped them in the oven for a few minutes at the highest temp, and we had a taste of West Michigan at home in the 313.
Sometimes it's best to keep things simple.
Fricano's Muskegon Lake
1050 W. Western
Muskegon, Michigan
(231) 722-2600
Open 7 days from 5 p.m.
Located in Area A on the map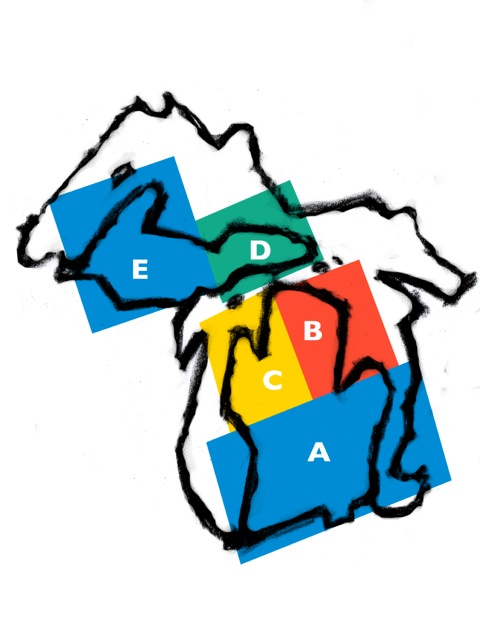 Visitor Info Clicks:
All stories and photos copyright Kath Usitalo unless otherwise noted.