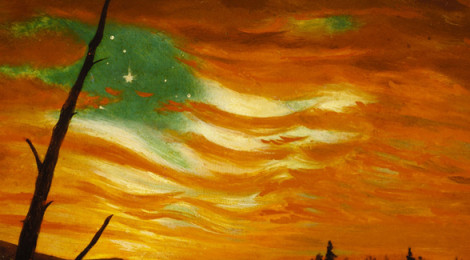 Chicago's Newberry Library is presenting a different view of the U.S. Civil War as it commemorates the sesquicentennial of the War Between the States in a new exhibition, "Home Front: Daily Life in the Civil War North."
The city's only major event recognizing the 150th anniversary of the Civil War sheds light on how the conflict changed the world of the women and children and others left at home. The exhibition, which runs through March 24, 2014, features paintings, books, sheet music and magazine illustrations that depict what was going on away from the battlefields.
"Today, many Americans view war at a great distance, mediated by technology that makes it possible to avoid thinking about how war affects our daily lives," said Newberry Vice President of Research and Academic Programs and exhibition co-curator Daniel Greene. "This was simply not the case for those who remained at home during the Civil War. This exhibition is designed to help visitors understand the enormous and lasting effect of the Civil War on those who experienced the war at home, as well as on the entire country."
Admission to the exhibition and to The Newberry, an independent research library established in 1887, is free.
Related Great Lakes Gazette story: Checking Out the Library in Chicago
The Newberry
60 W. Walton St., Chicago, Illinois
312-943-9090
The exhibition is open to the public 8:15 a.m.-5 p.m. Monday, Friday and Saturday; 8:15 a.m.-7:30 p.m. Tuesday, Wednesday and Thursday. Closed on major holidays.
Free tours are offered at 3 p.m. Thursdays and 10:30 a.m. Saturdays.
Visitor Info Click:
Chicago