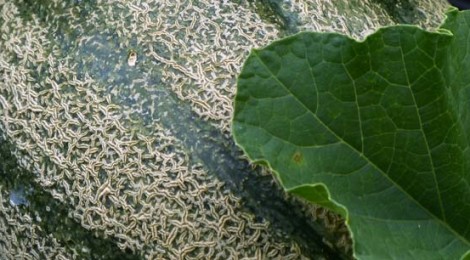 "Don't like the weather in Michigan? Wait five minutes."
"Michigan is fortunate to enjoy four distinct seasons. Sometimes all in the same day."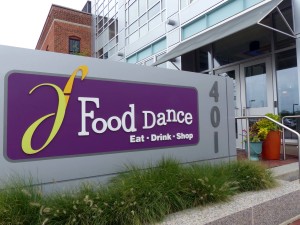 There are plenty of jokes about the Great Lake State's variable climate, but when you're running a restaurant based on the availability of fresh, local foods the weather's no laughing matter. And when you've planned a menu around tomatoes, for example, and the tomatoes aren't ripening on time you need to have (not necessarily in this order):
patience
faith
a creative culinary mind that can make the most of what foods Mother Nature is dishing
respect for a roster of trusted farmers and other food providers
a sense of humor
And in Julie Stanley's case at Food Dance in Kalamazoo, a flock of faeries.
Julie, a pioneer in Michigan's now hot "farm-to-table" food movement, relies on locally grown, in-season produce and meats, poultry, fish, dairy products and other edibles for her popular Food Dance restaurant.
It was her philosophy way back in 1994 when she, with a business partner, opened a breakfast and lunch joint in beautiful downtown Kalamazoo in Southwest Michigan.
Surrounded by farmland and near Michigan's fruitbelt along the Lake Michigan shore, it would have seemed natural for the restaurant to rely on local suppliers. Agriculture, afterall, has long been one of the state's leading industries, with the variety of crops grown second only to California.
But the Food Dance concept was novel in a four-season climate nearly 20 years ago. Still, the idea caught on and Food Dance added a dinner menu and in 2007 moved a couple of blocks away to its larger, current location on East Michigan Avenue.
Now the sole proprietor, Julie is fulfilling her Food Dance vision in two adjoining buildings —one dates to the 1880s and the other the 1940s—that house a market featuring a nice selection of Michigan packaged and fresh food products, airy, high-ceilinged dining rooms, a handsome bar and space for private parties.
Decor is of the exposed brick walls and ceiling loft-chic variety splashed with food-themed works by local artists: Margy Hunter's giant vegetable murals and towering cornstalks by Conrad Kaufman that separate dining areas and serve as perches for the before-mentioned papier mache faeries.
But it isn't faeries who conjure up the what's fresh and good-for-you seasonal menu. Chef Robb Hammond, who started assisting in the kitchen 16 years ago, says that Food Dance, throughout its evolution from a small cafe to the current, 225-seat, full-service restaurant, has always been "all about scratch cooking and making good food."
That now includes everything from in-house butchering of hogs to curing meat, baking bread, crafting cheese and concocting juices, infused syrups and bitters for the bar. (The bar carries a nice selection of draft and bottled beer from Michigan but just a few wines from the Great Lakes State, though you can buy Michigan wine in the Market.)
The Food Dance crew shops the farmers' market and works hard to find trusted sources locally where possible. One of those is Carlson Farms, which provides the kitchen with 600 dozen free range eggs each week.
Chef Robb knows all of the suppliers and visits their farms to check on the pastured chickens and hogs, creamery-fresh cheese and yogurt and pesticide-free produce. Many suppliers are listed on the Food Dance website (how many restaurants do that?).
On a recent whirlwind tour for foodie writers I had a chance to spend a short time with a few of the contributors to the Food Dance success story, including Carlson Farms (chicken and eggs), Mattawan Artisan Creamery (yogurt and cheese) and Kirklin Farm (produce).
Then, at dinner in the restaurant, we were able to sample products from the farms we visited.
From a selection of appetizers to the main course it's obvious why Food Dance consistently earns rave reviews. I chose the Sesame Ginger Salmon, with a Maple syrup sesame soy glaze, on rice with steamed greens and cucumber relish. Delish.
Julie Stanley and Chef Robb Hammond demonstrate their respect for local farmers and food makers in the dining room every day as well as at special events throughout the year.
In addition to cooking classes Food Dance hosts a series of Farm to Fork dinners, each featuring a local grower(s) and a star ingredient.
This year's tardy tomato crop has come through in time for the Kirklin Farm Tomato Dinner, 6-8 p.m., Thursday, September 5. The five-course meal is $55 per person.
Next up, on Thursday, October 17, is the 3 Dairy Dinner with products from three artisan dairies and cheesemakers, including Zingerman's Creamery and Evergreen Lane Creamery. The four-course meal is $55 per person.
After a meal at Food Dance you just may feel like doing a happy dance.
Food Dance
401 East Michigan Ave., Kalamazoo, Michigan
(269) 382-1888
Open 7 days, serving breakfast, lunch and dinner Monday-Friday from 7 a.m.-10 p.m., Saturday 7 a.m.-11 p.m., and breakfast menu only on Sunday from 8 a.m.-3 p.m. Closed on some holidays.
Located in area A on the map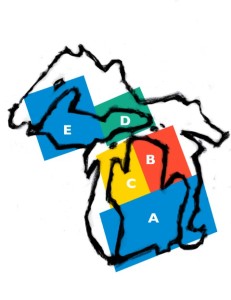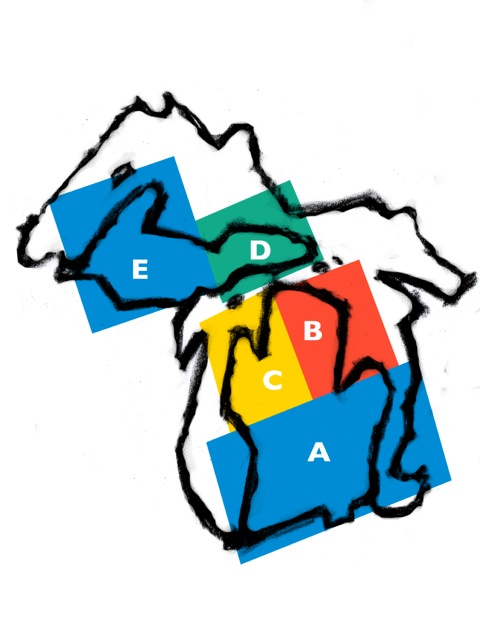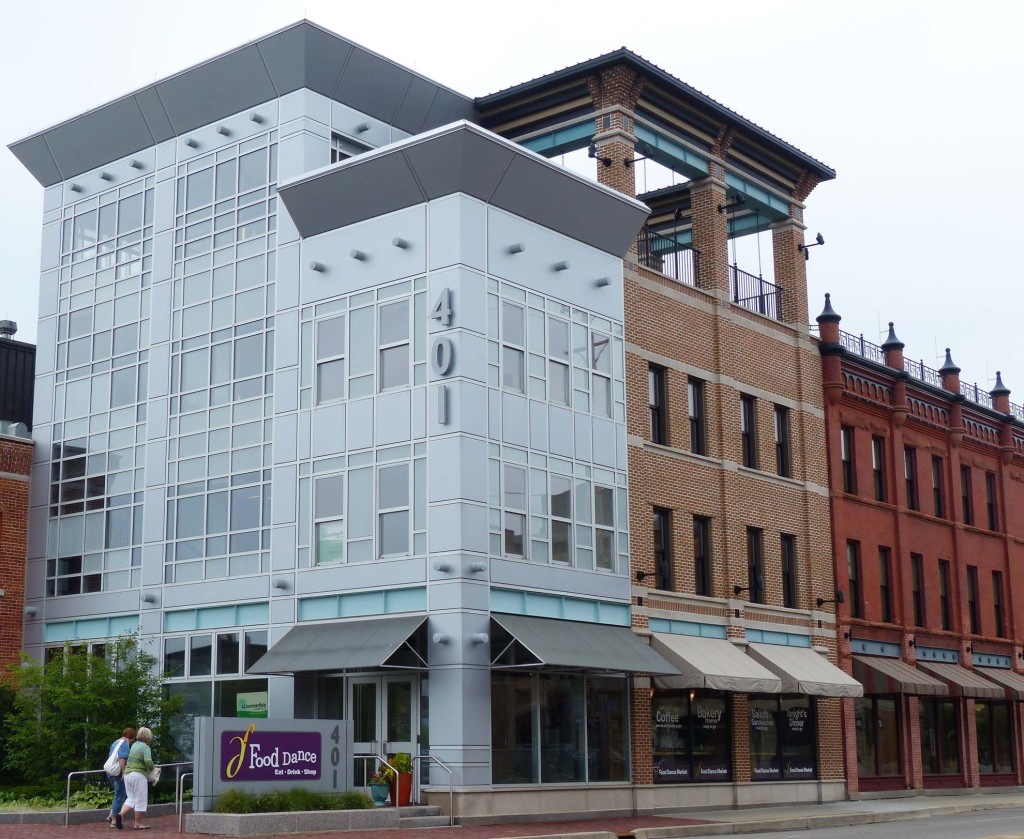 Food Dance is a farm-to-table leader  in Kalamazoo
All stories and photos copyright Kath Usitalo unless otherwise noted