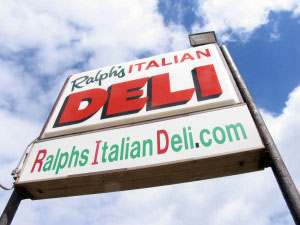 It's to Ishpeming and this part of the Upper Peninsula what the Coney Island hot dog is to Detroit and Lower Michigan. When in the greater Marquette area be sure to stop at Ralph's Italian Deli for cudighi.
You might, as I'd done many times, pass right by Ralph's, with the appearance of a former gas station. It's on the busy U.S. 41 highway about a 20-minute drive west of Marquette.
But behind the unassuming facade there's a wall covered with "Best of" plaques, a testament to the quality dishes turned out at the half-century-plus family business. Bonus: a nice little market with a selection of gourmet goods, from Italian specialties to jarred grape leaves, homemade breads, a range of wines, and Ralph's special spaghetti sauce.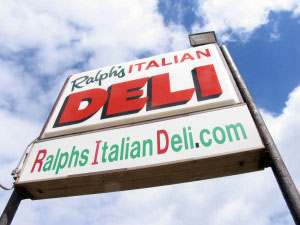 I'd always heard about cudighi but it took me forever to finally sample the regional specialty, an Italian sausage with a special combination of spices (cinnamon and clove) that comes in degrees of mild, medium, and hot. Ralph's makes theirs on site—you can buy it raw by the pound and it tops the menu of more than a dozen sandwiches, most with an Italian flavor, from meatball to chicken breast and hero—even the fish sandwich comes with melted mozzarella.
The menu (eat in or carryout) also includes soups, salads, lasagna, ravioli, pizza and pasty, but I was there to try cudighi—although I wasn't sure how to pronounce it. The young lady behind the counter said it COULD-(with a very short could)-e-gee (with a soft "g"). Since then I've heard some pronounce it cud-a-gee with a hard "g."
Anyway, she suggested that the "hot" version is v-e-r-y hot, so I ordered my grilled sausage medium spicy, with the works—melted mozzarella, mustard, ketchup, chopped onion and (for an additional 75 cents) pizza sauce—on a homemade roll.
The joint was jumping. Bruno (son of the late Ralph) was flipping pizza dough in the back of the kitchen—they'd just received an order for six of the pies—and there were a couple of tables hopping in the dining room.
My sandwich was delivered to the table in short order and—though I wouldn't have thought to combine the toppings—was very tasty, with a nice crunch to the roll.
As for the degree of spiciness of the cudighi—I coulda-woulda-shoulda ordered it hot. Next time.
Ralph's Italian Deli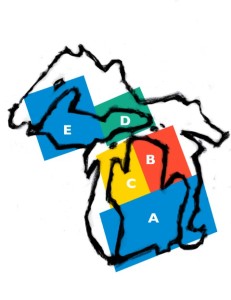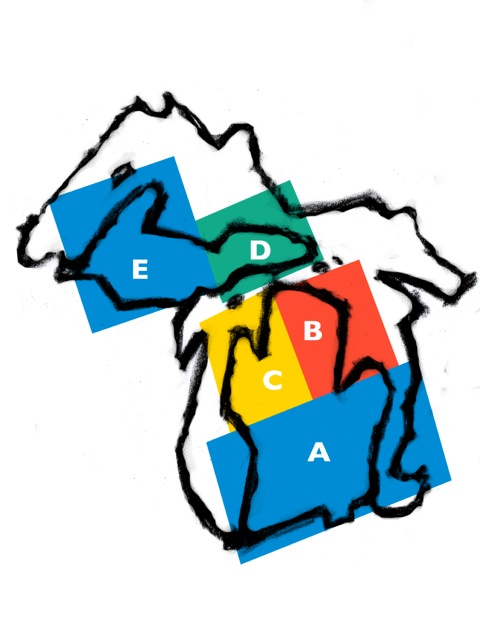 601 Palms Ave., Ishpeming, Michigan
(906) 485-4557
Located in Area E on the map
Visitor Info Clicks:
Marquette
Upper Peninsula
Pure Michigan
All stories and photos copyright Kath Usitalo unless otherwise noted