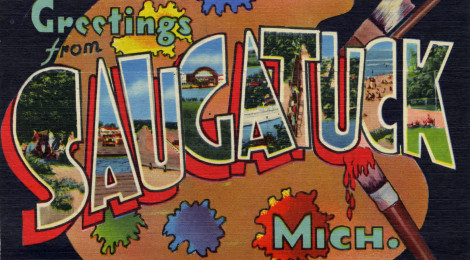 The (nearly) naked truth about the Pure Michigan tourism advertising campaign is that it works, as evidenced by 26 beauties in bikinis on the sandy Lake Michigan beaches of Saugatuck.
According to this WZZM-TV 13 news report it was a Pure Michigan outdoor board on an Indiana roadside that captured the attention of the manager of the Indianapolis Colts football team's cheerleaders, and triggered the idea to shoot the annual swimsuit calendar photos at an out-of-state location for the first time.
The Colts' cuties are spending a week in Southwest Michigan posing for the 2014 calendar at famous Oval Beach and elsewhere in the Saugatuck-Douglas area, staying in complimentary rooms courtesy of the Beachway Resort ("Miss February slept here!").
Felicia Fairchild, executive director of the local convention and visitors bureau, sees long-term value in the, er, exposure that the swimsuit photos will bring to the area. The calendars will go on sale in August.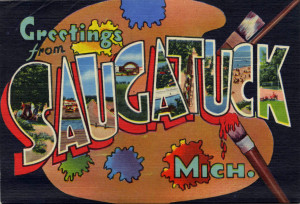 It's a good thing the gals chose what's promoted as "The Art Coast of Michigan" for their calendar setting. If they'd stayed in the Hoosier state they'd have encountered a mysterious metallic substance that stuck to swimmers and caused the closing this week of Porter Beach at the Indiana Dunes on Lake Michigan.
Besides, cheesecake calendars are an art form, too.
Visitor Info Clicks:
Saugatuck
Pure Michigan
All stories and photos copyright Kath Usitalo unless otherwise noted