Just my luck. I finally found the neighborhood bar of my dreams, and it's not in my neighborhood.
O'Duffy's Pub is the kind of joint where you can hang out at and sip a good beer, have a little something to eat. Enjoy an eclectic mix of music in the background, just loud enough to appreciate but fine for carrying on a conversation with your companion. And not be distracted by TV. No TV!
It's a place where you feel at home the minute you walk through the door for the first time and one of the servers shouts a friendly, "Hi there!" across the room so you know you've been noticed, and welcomed. If owner Jamie Kavanaugh is in he'll likely stop by to introduce himself and to chat.
And did I mention there's no TV? "When we opened we had one on a cart, thought we'd roll it out for games," says Jamie. "But," he shakes his head, "that didn't last. We haven't had one since. It's what sets us apart."
The warm and woody setting helps set O'Duffy's apart, too. The 1890s building in Kalamazoo's historic Vine Neighborhood, according to Jamie, has "been everything—a market, food co-op, head shop…"  he laughs.
Now it's known for its burgers—a half-dozen variations on the menu, plus a daily special—and Guinness and a nice selection of beers on tap. I had Lagunitas Brown Shugga' from California, a rich, dark beer made with—surprise—brown sugar—served in a small glass.
One wall of the pub is filled with a gorgeous, 24′ by 12′ back bar that Jamie and his wife Kim found and installed. The restaurant business was her dream, he says, and she's the one who fell in love with the building. "She dragged me kicking and screaming into it," he says with a chuckle.
In 1992 the Kavanaughs, who also bought a home in the neighborhood, converted the building's existing second story restaurant into the popular Cosmo's Cucina. In warm weather regulars recommend a seat on the upstairs deck for savoring small plates, creative entrees and Sunday Brunch.
Later the couple renovated the first floor to create O'Duffy's, "Kalamazoo's Only Irish Pub," which opened in 1999.
Sadly, I learned that Kim passed away in December 2010. Fortunately, Jamie has the help of a young and friendly staff. My waitress Sara Olivares is also poet (I promised to Google her and found she's an award-winning writer. Yay Sara!).
When I complimented Jamie on the mix of background music—Irish tunes, Ella Fitzgerald, a Latin beat and local band Who Hit John—he credited the staff with the play list; his only requirement is that 50% of the sound be Irish.
I wasn't hungry enough for one of the famous O'Duffy's burgers, so I chose the roasted beet salad and delish goat cheese fritter off of the Cosmo's Cucina small plates menu (that's allowed when the upstairs dining room is closed). The salad was tasty but the aroma of that fritter…delish! Based on those samples I believe the menu's claim of "more flavor, less hype."
Other than it being closed on Sunday and Monday and the fact that it's not in my neighborhood, O'Duffy's Pub is my perfect neighborhood bar.
Check out the website for a selection of Irish toasts for all occasions and line up of live entertainment.
For ideas on where to eat, stay, shop and play in Kalamazoo check out the free Great Lakes Gazette Touraide!
O'Duffy's Pub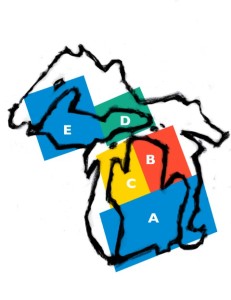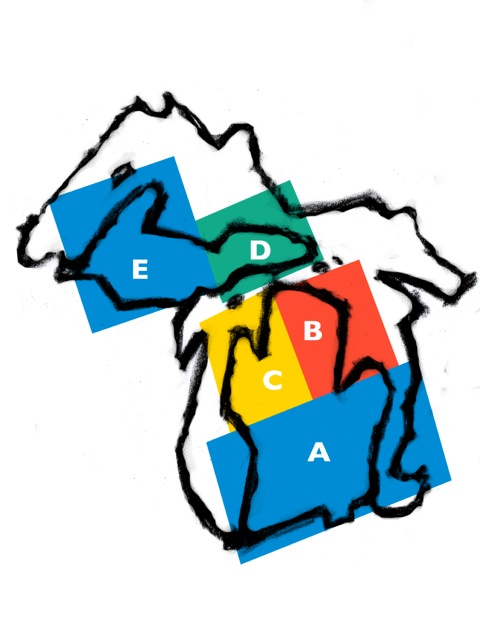 804 W. Vine St., Kalamazoo, Michigan
(269) 344-5666
Located in Area A on the map
Visitor Info Clicks:
Kalamazoo
Pure Michigan
All stories and photos copyright Kath Usitalo unless otherwise noted