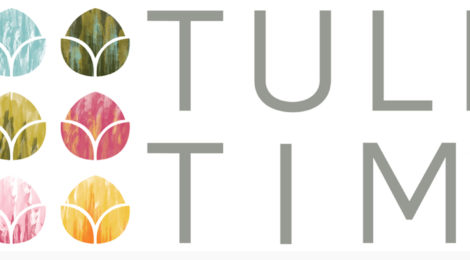 The Dutch Dancers of Holland's Tulip Time Festival, May 7-14, have been kicking up their wooden-shoe-clad heels at the annual event in Michigan's Little Netherlands for more than 80 years.
Okay, they're not the same troupe of dancers in colorful, carefully handcrafted costumes who formally began the tradition in 1935, clicking and jumping to lively music at the west Michigan city's heritage event.
The fresh young talent from area high schools (mostly girls but some lads) each year studies the traditional dances of the Netherlands and dons authentic costumes—boy and girl—down to their wooden shoes.
I'm amazed at their agility in the clogs, the seemingly clunky footwear carved of poplar wood. There's a reason they were originally called "Klompen Dancers." I did witness one dancer's shoes split into pieces after klomping through several street dances.
About 1,000 Dutch Dancers perform each spring at the Tulip Time festival, from the 8-to-10-year-old Kinder Dutch Dancers to Alumni (out of high school) and the majority, the high schoolers. The performances happen throughout town every day of the event, highlighted by the grand Muziekparade, Saturday, May 14.
If you're inspired to pick up a pair of the shoes head to Nelis' Dutch Village and Wooden Shoe Factory, the gift shop at Windmill Island Gardens, or Veldheer's Tulip Gardens and DeKlomp Wooden Shoe and Delft Factory. For the most part the functional dancing shoes come from the Netherlands; those you'll see being carved are decorative, souvenir shoes.
Check out the Dutch Dancers' 
many Tulip Time performances,
and browse the site for details on the Dutch Marktplaats, arts & crafts fair, concerts, carnival and multiple parades.
Oh, and if Mother Nature cooperates and the timing is right (which it usually is) the city is brilliantly colored by 4.5 million blooming tulips.
Visitor Info Clicks:
Holland is located near the Lake Michigan shore in area A on the map.
Photos and stories are copyright Kath Usitalo unless noted, and may not be used without permission.