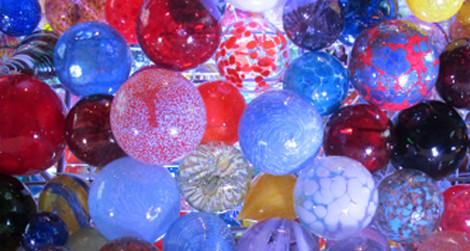 Glassblowers at the Corning Museum of Glass made the more than 2,000 ornaments that cover the 14-foot tall Holiday Ornament Tree, the backdrop of choice for family portraits and selfies alike at the spectacular salute to glass in Corning, New York.
In 2008 the first glass-ball tree was just eight feet tall and held over 600 of the colorful handmade ornaments.
My friend Minnie and I visited Corning Museum of Glass a few years ago during a long, Thanksgiving weekend with Paige when she was a student at Cornell University in Ithaca, less than an hour's drive north of Corning. During our visit Paige and Minnie made glass blown baubles for necklaces, while others created glass blown tree ornaments and snowmen.
The admission ticket is good for two consecutive days, so obviously I'm not the only one who could have spent that amount of time exploring the museum's permanent galleries, which beautifully explain the development of glassmaking and exhibit 3,500 years of functional and art glass. You can see Roman, Renaissance Era and Asian pieces under the same roof as Corningware and contemporary, sculptural glass art. In addition to the extensive galleries, the museum hosts rotating special exhibitions.
And the museum expansion that was underway when we visited has been completed. More to explore. I may have to schedule another trip to see the world's largest glass pumpkin, on display during the annual Fall Glass Harvest celebration (who knew you could grow glass?).
TIP: Be sure to allow plenty of time for the museum store, where you'll be dazzled by decorative glass, jewelry, books, and seasonal and art pieces.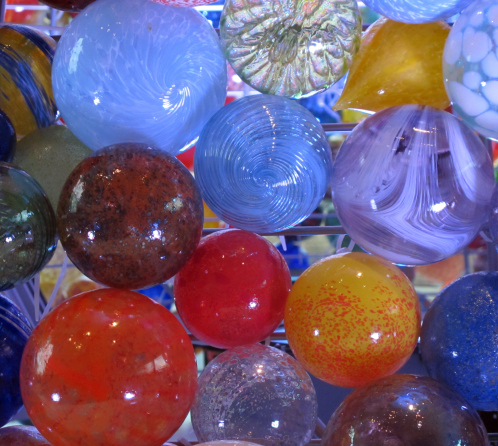 Story and photos copyright Kath Usitalo.