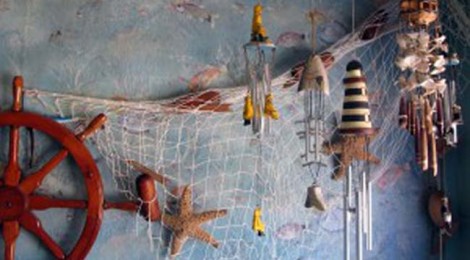 The men of the family that Arlene Jensen married into have been fishing Lake Michigan for decades. You may spot the J.R. Jensen fishing boat in the Manistique harbor, hauling in the daily catch of whitefish, trout, salmon or other freshwater favorites.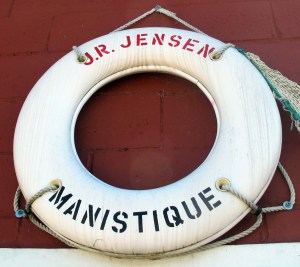 I just happened to see Jensen's Fishery, about a mile west of the Manistique city limits, en route to Palms Book State Park and Kitch-iti-Kipi.
The tidy, brick-red building with its colorful signs and flapping flag looked so inviting I just had to stop on my return trip.
Arlene cheerfully greeted me from behind the glass case loaded with fresh and smoked fish.
I complimented her on the nautical but nice decor—so many fish markets are cold rooms with just the display case—it was a pleasant surprise to step into a place with some ambiance.
Arlene said that while the family fishing operation has been ongoing, she and her sister-in-law reopened the market about several years ago, "for something to do. It keeps me out of that casino," she laughed, referring to the nearby Kewadin Casino.
The prices were reasonable and the smoked fish was tempting. They also had whitefish livers, which I remember Len Barnes, longtime editor of AAA Michigan Living magazine, raving about (he liked them at The Galley restaurant in St. Ignace).
On this trip I just took home a nice freshly caught lake trout, about a pound and a quarter and very pretty.
T.J. grilled it and it was delish.
Definitely will stop at Jensen's again. Smoked fish would make a nice snack on a return trip to Kitch-iti-Kipi, The Big Spring.
Jensen's Fishery is open year round, but in winter the hours are limited to weekends.
Just call ahead—both the market and home numbers are posted—and you may catch someone at the house next door who'll be happy to serve you.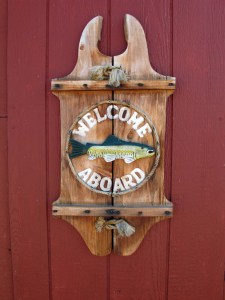 Jensen's Fishery
7955 W County Rd. 442
Manistique, MI 49854
906-341-8245 (market)
906-341-6433 (home)
"Call anytime"
Visitor Info Clicks:
Jensen's is located in area D of the map.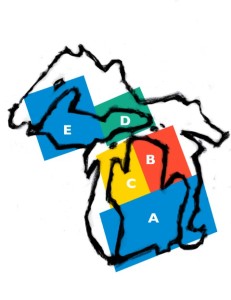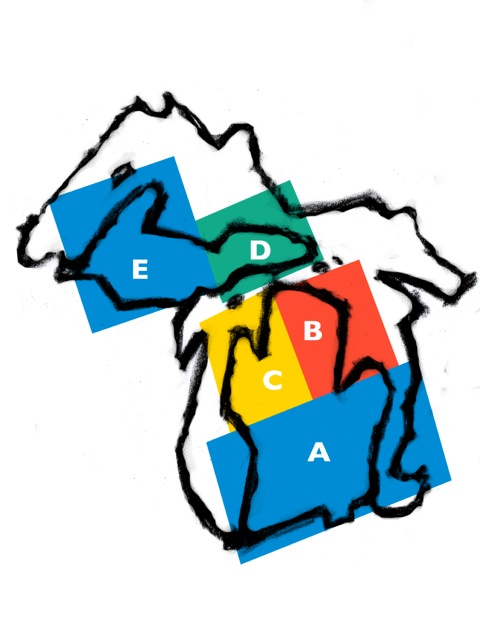 Stories and photos are copyright Kath Usitalo and may not be used without permission.