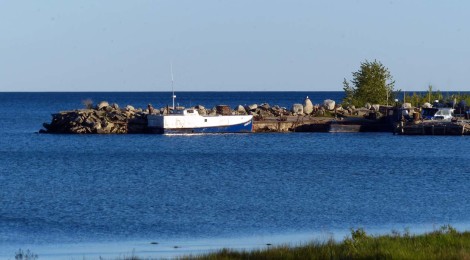 Since moving to the Upper Peninsula last year we have embraced a new food group: whitefish.
We've had the mild, Great Lakes fish baked, broiled, deep fried, pan fried, grilled and smoked.
In sandwiches, sausage, tacos, chowder, dips and spreads.
Accompanied by Coleslaw and fries and scrambled with eggs. On pizza. On bagels.
At home, on picnics, in taverns, restaurants and American Legion and Eagles' halls.
And now I've discovered whitefish roe.
Our town of Naubinway is at the Top of the Lake; the northernmost point on Lake Michigan. It enjoys a deep harbor that made it a busy port during the lumbering boom of the late 1800s.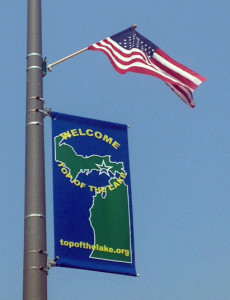 When that industry logged off in the early 20th century, the area's agriculture and fishing businesses remained strong.
Naubinway has always been a fishing village; in the 1880s, records show that 34 commercial fishing tugs operated out of its harbor. Although today these waters are fished by just a few tribal commercial fisheries, Naubinway ranks as the largest commercial fishing port on Lake Michigan.
(Some say largest on the Great Lakes, but I've heard that fisherman have been known to exaggerate.)
A benefit of living in a fishing village is easy access to the daily catch. We just head to one of two wholesale fisheries—Fazier's or King's—after about 1 p.m. when the boats are in, and take our pick of the haul. As long as it's whitefish. (Occasionally the guys will have some lake trout available for retail sale, but whitefish rules.) If you're lucky, you'll get to watch the artful filleting of the fish.
The other day I cruised down Lake Street to King's, and alongside the whole fresh fish being boxed for delivery to restaurants and markets across the U.S. and Canada, I saw a bin containing a curious, orange-colored substance: whitefish roe. Lake Michigan caviar.
On my list of things I'd never thought about is the fate of whitefish roe, but the eggs have to go somewhere. No longer a by-product tossed to seagulls, the roe is considered "orange gold." A freshwater treasure. An in-demand delicacy in Scandinavia and Europe.
This batch, part of a 250 lb. yield of roe, was headed to Switzerland, explained the young man dressed in rubber boots and gloves. "They really like it over there," he said, shaking his head with an expression that read, "some people will eat anything."
When I asked about the taste and texture, he shrugged and said he hadn't sampled it. Guess I'll have to go to Europe to appreciate this Great Lakes gourmet treat.
Wholesalers Frazier's and King's will sell to walk-ins—if you can find them.
They're tucked away on sidestreets in the Naubinway residential neighborhood south of US-2.
Turn towards Lake Michigan at the blinker light and turn left on Lake Street to reach King's. Turn right on Main Street and follow that to the end for Frazier's. 
You can also buy frozen and smoked fish at King's Market on the main drag in town; Naubinway is on US-2 about 45 minutes west of the Mackinac Bridge. 
Naubinway is located in Area D on the map.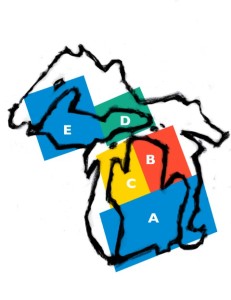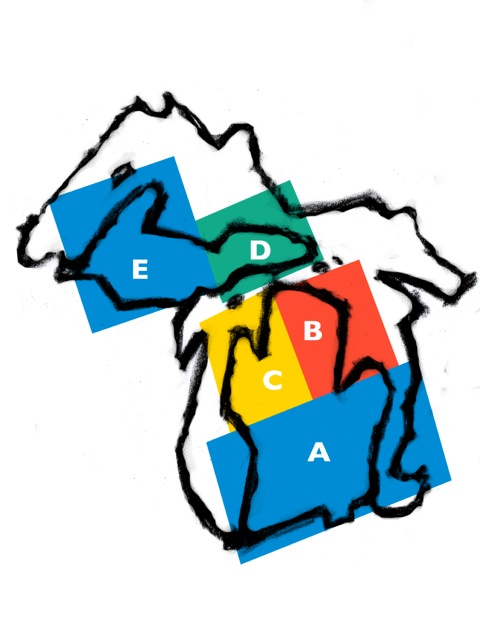 Story and photos copyright Kath Usitalo, and may not be used without permission.