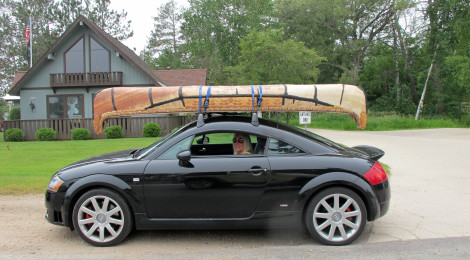 Michigan's Great Lakes Water Trails is a new website designed to help paddlers explore the freshwater coasts of Lakes Erie, Huron, Michigan and Superior. The trails are identified in eight regions around the state's two peninsulas.
In addition, the website lists two land-locked areas, Mid-Michigan and Southern Michigan, but when I checked those regions there were no trails listed.
The site promises info to help plan a trip, with pages dedicated to weather and safety tips to canoe and kayak rentals and places to stay and eat, but in many places the information is sparse or just not there. It looks like it could be useful once it's fully developed…just not sure why it was launched with so many holes in the information. Maybe it has to do with the multiple government offices listed as responsible for the project.
Still, it may be something worth keeping an eye on if you like to get out on the water to experience Michigan's first highways.
This site complements the established Michigan Heritage Water Trails website that covers mostly river trails in the Lower Peninsula.