Part coffee shop, part book haven, part community gathering spot, the Falling Rock Cafe & Bookstore in downtown Munising welcomes browsers looking for WiFi or something to read, and nourishes with good food, beverages, local art and live music.
I haven't yet met Jeff and Nancy Dwyer, the couple who moved from Florida to renovate the 1896 building, and in 2003 opened this well-loved spot at the western gateway to Pictured Rocks National Lakeshore, on Lake Superior. But more than 300 folks support their efforts as members of The Falling Rock Mug Club; their logo cups hang from hooks all over the cafe side of the space. Other fans have joined the Friends of Falling Rock, a blatant plea for help in keeping the independent bookseller and cafe alive in a tourist area whose peak season lasts just three months.
The Falling Rock's changing menu features soups and specials, sandwiches, locally made pasties and smoked whitefish, and vegetarian and vegan options. The house brew is freshly roasted by Great Lakes Coffee Company, and ice cream specialties include the 1896 Sundae, honoring the year the building was constructed.
We've only stopped by a handful of times; last visit I had an early lunch of coffee and a Smoked Whitefish Bagel (delish). A mom and three rambunctious boys in p.j.s popped in and ordered ice cream treats at 11 a.m. Hey, they were on vacation.
Thousands of new and used books tempted Paige, but time was short (sigh—the story of our travelin' lives) and she was too overwhelmed to quickly find something to read. It would be nice to spend an evening when there's live music—most Mondays, Wednesdays and Saturdays.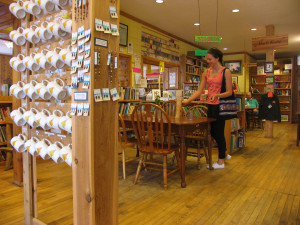 Check out The Falling Rock website to learn the legend behind its name, and follow the latest schedule of performers and events on Facebook.
As you explore the Lake Superior lakeshore stop at the Falling Rock and buy some coffee and a book, toss your change into the WiFi donations cup, and enjoy the works of local visual and performing artists at this Indie Java Joint.
It's been a Munising gathering spot for "only" a decade, but it seems as though it's been a part of the community forever.
For ideas on where to eat, stay, shop and play in Munising check out the free Great Lakes Gazette Touraide!
Falling Rock Cafe & Bookstore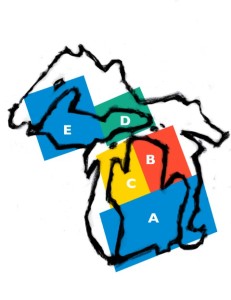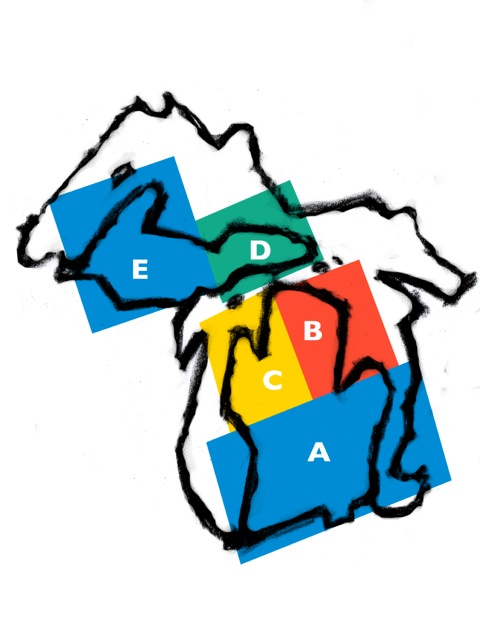 104 E. Munising Ave., Munising, Michigan
(906) 387-3008
Located in Area E  on the map
Visitor Info Clicks:
Munising, Alger County
Pure Michigan
All stories and photos copyright Kath Usitalo unless otherwise noted