Detroit has no shortage of good burger joints but there's always room for one more—especially when it heats up an empty building on a corner of the city's oldest neighborhood, the gentrifying Corktown (circa 1834) just a couple of miles west of Downtown.
Open since early 2012, Mercury Burger & Bar is the brainchild of restaurateur Dave Steinke and Dennis Fulton, who retired from the Detroit Police Department.
The buddies and business partners refurbished a tavern called the Mercury, a World War II era hangout for military passing through Detroit. The name came from the Mercury train that ran out of the now-deserted Michigan Central Train Station across the park.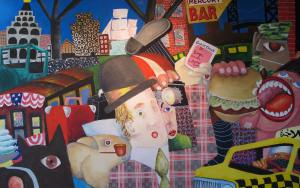 Anchoring a corner of Michigan Avenue and 14th Street, Mercury Burger & Bar is decorated with white subway tile, original art and a zinc-topped bar. Picnic tables in the outdoor beer garden are popular through the warm months.
Depending on the time of day the tables, booths and bar can be filled with families, hipsters and Boomers.  Service is friendly and casual, and prices are mostly in the $6-$8 range.
The Mercury dishes breakfast, though I haven't yet checked out the omelets or tempting originals like the Bacon Cheddar Jalapeno Waffle or Breakfast Salad (arugula, bacon, over easy egg on pumpernickel toast).
The star sandwich is made with quality beef, with many of the ingredients on the Mercury menu are made, grown or obtained locally, from Detroit's own Brown's Buns to Faygo pop and jalapenos from Honey Bee Market in nearby Mexicantown.
TJ and I sampled two of the burger specialties: the Shroom, topped with Portobello and button mushrooms and Swiss cheese, and the Southwest Detroit, a taste of Mexicantown between buns.
That burger is topped with a chorizo slider, jalapeno peppers, Muenster cheese, avocado, and crispy tortilla strips with a side of salsa.
Delish.
The black bean burger gets rave reviews and there are hot dogs and sandwiches (including whitefish, grilled cheese, grilled chicken) and salads on the menu. The selection of must-try fries includes garlic, poutine and sweet potato.
This is a burger joint, so there are milkshakes, and it's a bar, so there's liquor and 16 beers on tap, many of them Michigan craft brews.
You can even order a Boston Cooler, a combination of Detroit's own Vernors ginger ale and vanilla ice cream. Since it originated here the float should be called a Detroit Cooler.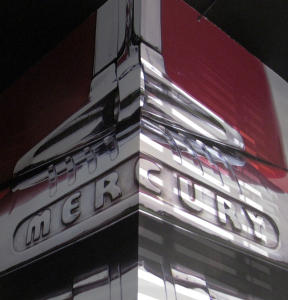 Maybe the Mercury Burger Bar could rename it that, because Detroit is a bit cooler with this addition to the city scene.
Mercury Burger Bar
2163 Michigan Ave., Detroit, Michigan
(313) 964-5000
Located in Area A on the map
Visitor Info Clicks:
Detroit
Pure Michigan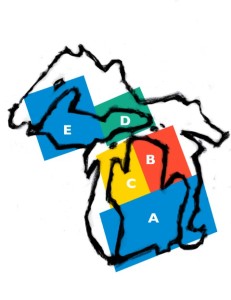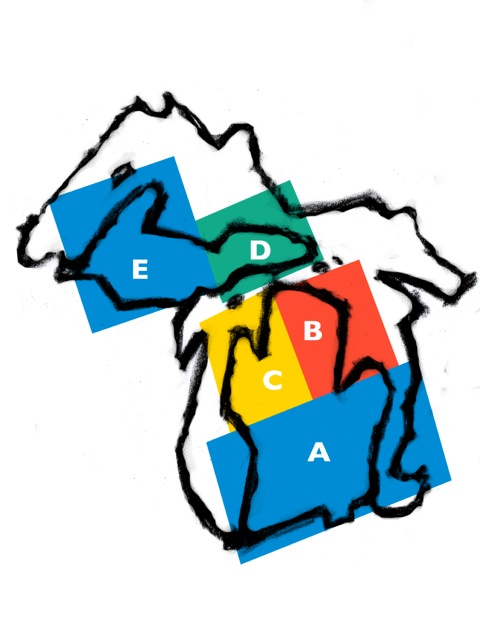 All stories and photos are copyright Kath Usitalo unless otherwise noted