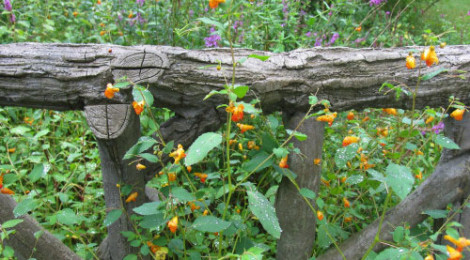 Photo Above: An example of el trabejo rustico, the art of crafting concrete to look like wood
Looking for a concrete answer to the question, "What did folks do with their spare time before television, the Internet, and Wii?"
Built bridges out of cement made to look like wood, of course!
On a drive along the historic, two-lane US-12—part of the old Sauk Indian Trail and stagecoach route between Detroit and Chicago we stopped at an unusual roadside attraction: McCourtie Park in tiny Somerset Center.
William H.L. McCourtie, a native of the area, made big money with his Trinity Portland Cement company in Cement City, just north of Somerset Center.
Sometime around 1930 he created a 42-acre retreat named Aiden Lair on the site of the park that bears his name.
McCourtie became enamored with a Mexican folk art called el trabejo rustico, or the craft of sculpting concrete to look like wood. (The technique is also known in French as faux bois—fake wood—but McCourtie became familiar with it while he was making millions as a Texas oilman.) He brought two artisans, George Cardosa and Ralph Carona to Michigan to create 17 pedestrian bridges over a creek and wetlands on his property.
The men also constructed two towering "tree chimneys" that service the underground rathskeller where McCourtie entertained famous and infamous pals with poker games and illegal booze (Henry Ford, a teetotaler, was supposedly a frequent guest for the all-night card games). We could peek through dirty windows into the tavern-like party room, but it was a mess and not open for tours.
The park is lovely and likely contains the largest collection of  el trabejo rustico in the U.S. Unfortunately, drizzling rain interfered with our visit so we saw only about half of the bridges.
In better weather this Curiosity Stop would be a pleasant place for a picnic or just a stroll to admire the handcrafted footbridges that have spanned more than eight decades.
After our visit I learned that McCourtie Park is supposedly haunted by a "Lady in Blue" who has been spotted on the bridges. Next time I head across US-12 I'll keep an eye out for her.
McCourtie Park is on the National Register of Historic Places and is a Michigan State Historic Site.
It is located in Somerset Park, just off US-12 (aka the Old Chicago Road) a couple of miles west of US-127 in Area A on the map.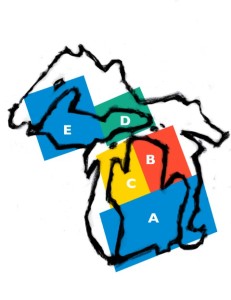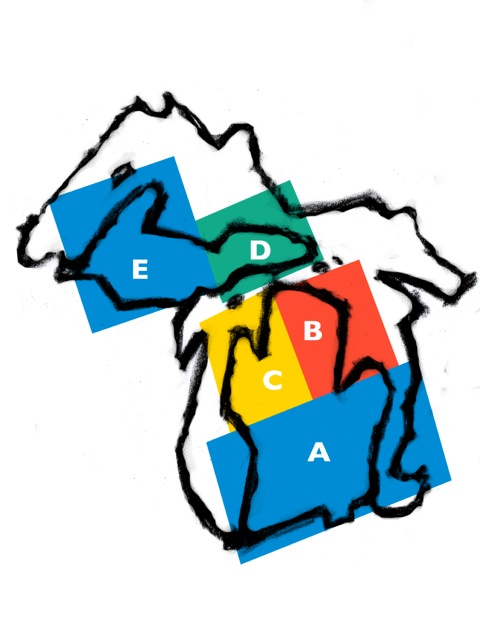 Admission is free.
Visitor Info Clicks: 
Lenawee County
Pure Michigan
All stories and photos copyright Kath Usitalo unless noted otherwise