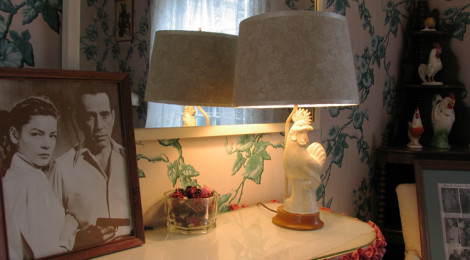 He was a contemporary of Ernest Hemingway and Gertrude Stein, a prolific writer whose 30 books, from his very first, The Green Bay Tree in 1924, were best-sellers. He won the Pulitzer Prize in 1927 for his novel Early Autumn. Several of his stories were made into movies, including "The Rains Came" (1931, Tyrone Power, Myrna Loy) and "Mrs. Parkington" (1944, Greer Garson, Walter Pidgeon).
As a popular novelist who also wrote screenplays, Louis Bromfield cultivated a glamorous circle of friends in the literary and film worlds. But his greatest satisfaction came from the work he did and years he spent on a farm in Pleasant Valley, near his hometown in north central Ohio. An early proponent of organic farming, sustainable agriculture and soil and water conservation, Bromfield's Malabar Farm became known as "America's most famous farm" and was the subject of newsreels and articles.
It was an unlikely vacation destination for Hollywood stars but on May 21, 1945 was the setting for the wedding and honeymoon of Humphrey Bogart and Lauren Bacall.
Admittedly ignorant of Bromfield's accomplishments but star struck by the celebrity connection, I made the three-hour drive to Malabar Farm State Park to tour the rural wedding site and see the working farm where movie stars James Cagney sold veggies and Carole Lombard weeded the garden.
The Road to Malabar Farm
Louis Bromfield was born in Mansfield, Ohio in 1896 and after high school attended Cornell University to study agriculture. After just one year he returned to Ohio to help run the family farm, but in 1916 he attempted college again, studying journalism at Columbia University. He left in 1917 to enlist in the U.S. Army and became, like Hemingway, an ambulance driver in Europe.
Following his service he turned to journalism and eventually found success as a novelist. In 1925 he, his wife Mary Appleton Wood and their young daughter vacationed in France and end up staying for 13 years. With World War II looming Bromfield moved his family, which now included three daughters—Ann, Hope and Ellen—to Ohio. There he bought three tired farms and named his property Malabar Farm for the Malabar Coast in India, the setting of one of his novels.
Bromfield took his 914 acres of land from poor soil to rich by using crop rotation, deep plowing and natural fertilization. He opened the farm to the public on weekends, attracting 20,000 visitors a year for tours and lectures on his methods. An early 1950's newsreel called his farm a "symbol of agricultural revolution." Bromfield turned his attention to promoting his conservationist ideals and farming philosophy through radio programs, columns, and non-fiction books, but continued to write fiction to help support the farm.
Stars Down on the Farm
While working in Hollywood as a screenwriter Bromfield befriended MGM studio assistant George Hawkins, who became the writer's business manager and personal secretary.
Hawkins lived with the Bromfield family at Malabar Farm, but was not fond of being in "the middle of nowhere." He invited famous film friends to visit "to liven things up," according to a guide on a tour of the 33-room "Big House."
A hallway is lined with photos of some of those visitors including James Cagney, William Powell, Clark Gable, Carole Lombard and Errol Flynn. A poem about Malabar Farm by E.B. White hangs on a wall, and the daughters' suite is decorated with original animation cells from the cartoon "Ferdinand the Bull," which Bromfield worked on with Walt Disney.
On the anecdote-filled house tour we learn that all visitors were required by Bromfield to wake up early and do farm chores, from cleaning the barn to weeding a garden. There are stories of Cagney selling farm produce at the roadside stand that still operates in season.
The sprawling "farm house" (it was never called a mansion) is just about as it was left in 1956 when Bromfield died. In a far from pristine condition, there are scratches on the woodwork from the beloved boxer dogs that had the run of the place, books on the shelves, original art on the walls and papers on the writer's impressive black walnut desk. Furnished with a mix of antiques, it's a well lived-in home that hosted a steady stream of guests who traipsed up and down the graceful, double floating staircase in the entrance hall.
On a spring day in 1945, the 20-year old Lauren Bacall descended the right side of that stairway to meet and marry the 45-year old Humphrey Bogart.
They spent the night in an upstairs bedroom with twin beds. Guess what question is most asked of the tour guides?
Hint: The guide answers, "These are the only beds in the house with wheels."
Malabar Farm State Park
4050 Bromfield Rd., Lucas, Ohio
(419) 892-2784
Grounds are open from dawn to dusk. Home tours are offered year 'round and farm tours are given from May through October; schedules vary with seasons. Closed Mondays.
Admission to the grounds is free; there is a nominal fee for tours.

Check out the good old fashioned barn dances held almost monthly in the warm weather months.
Malabar Farm Restaurant dishes up seasonal menus featuring farm fresh food at lunch and dinner in a fine, 1820 former stagecoach stop on the property; closed Mondays.
3645 Pleasant Valley Rd., Perrysville, Ohio
(419) 938-5205
Mohican Lodge and Conference Center is a 96-room retreat with a rustic vibe surrounded by the 6,000-acres of Mohican State Park and State Forest in Loudonville, about a 20-minute drive from Malabar Farm. Bromfield's Restaurant has a view of Pleasant Lake. The park also has cottages, campsites and camper cabins.
1098 Ashland County Road 3006, Perrysville, Ohio
(800) 282-7275
Visitor Info Clicks:
Mansfield 
Ohio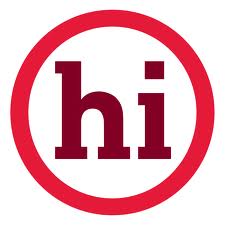 All stories and photos copyright Kath Usitalo unless otherwise noted