When did pieces of my past become museum material?
On a tour of the Michigan Historical Museum in Lansing I saw the Mackinac Bridge souvenir tray that's pictured in my story about asparagus wine.
The round metal tray is something I saved when we cleared out the family home, and I remember it from my youth. The grand opening in 1957 of the five-mile long suspension bridge spanning the Straits of Mackinac was a big, souvenir-worthy event; I'm sure we also had the glasses pictured above.
Before the bridge it was car ferries that connected the Upper and Lower Peninsulas, and the wait for the boats could take hours. Construction of the engineering marvel, the longest-such bridge at the time, was followed closely and its completion a cause for celebration.
Exhibits at the Michigan Historical Museum reach much further back than the 1950s, however.
You can time travel from the era of the first people in the region to the booming days of copper and iron mining, the golden age of automobiles and into the 20th century. Displays approximate period parlors, a one-room schoolhouse, a copper mine, a 1920s city street, outdoor recreation spots and other scenes from life in the Great Lakes State.
The museum also hosts special events and changing exhibits. Plan to spend some time browsing the Michigan books selection and Michigan-made products in the Museum Store.
Michigan Historical Museum
702 W. Kalamazoo Street, Lansing, Michigan
(517) 373-3559
Open seven days (except holidays)
Admission is $6 adults; $4 seniors; $2 (optional) for youth 6-17; younger kids free
Area A on map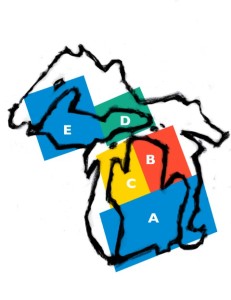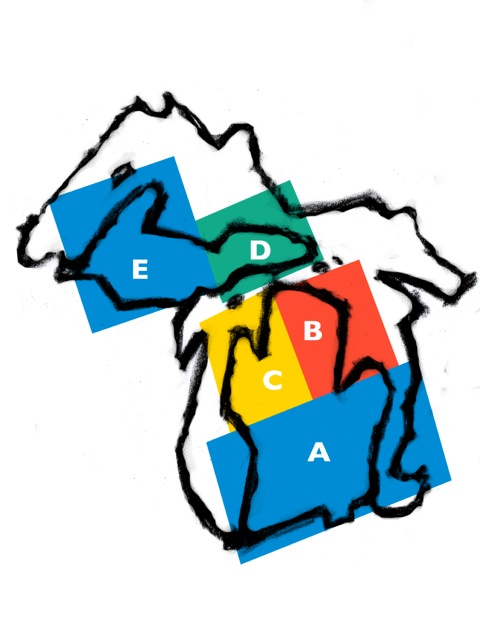 Visitor Info Clicks: 
Lansing
Pure Michigan
All stories and photos copyright Kath Usitalo unless otherwise noted