An artisan bread bakery is the last thing you might expect to find off the grid and on the road to Tahquamenon Falls in Michigan's Eastern Upper Peninsula.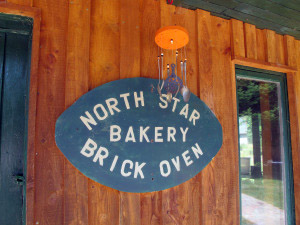 And baking bread in the U.P. is the last thing Paul Behm thought he'd be doing after an early exit from the auto industry in Southeast Michigan.
About 18 years ago he was planning to move from Detroit to a southern state, someplace warm. But on a lark he followed up on an ad and found himself the owner of the 5-unit North Star Motel on highway M-123, some 13 miles north of Newberry.
Paul had only crossed the Mackinac Bridge once prior to buying the 20-acre property, and he can't explain what motivated him to make the purchase. He intended to use it as a getaway camp. Or something.
Remembering the good breads he'd enjoyed in Europe, Paul and his wife Joanne decided to build a brick, wood-fired oven so they could bake bread and pizza for family and friends.
After donating bread to a Habitat for Humanity fundraiser people started asking to buy it, and in the year 2000 North Star Brick Oven Bakery was born.
Paul makes sourdough bread from organic, hand milled flour with no chemicals or preservatives. He says when the couple brings the all natural starter to their home in town in Newberry, "it doesn't do anything. It just sits there." But, he says, "It's amazing. When we take it out here (to the bakery) it just comes alive."
He attributes it to the airborne yeast spores at the wilderness spot. Contributing to the goodness of the bread is the supply of hardwood on site for fueling the oven and, importantly, he says, "The well water is pristine."
About three days a week from May into October the baker fires up the brick oven and handcrafts 80 to 100 loaves a day, 16 loaves at a time in the 3′x4′ oven with 14″ deep fire bricks.
The selection varies, from a choice of nearly 20 different types of bread, including white, whole wheat, rye, multi-grain, apple oat, cheddar onion, and garlic sage focaccia. Prices range from about $3.75-$5.50 a loaf, and the bread sells out.
We've stopped by a couple of times and I can vouch for the bleu cheese loaf—it was delish; the cheese was not overpowering—great for sandwiches and dipping in oil flavored with herb mixes concocted by Joanne.
On this trip we opted for the Tropical loaf, chock full of unsweetened pineapple and coconut, shredded carrots, dried cherries, walnuts, pineapple sage, cinnamon. It was dense and and the tartness of the cherries gave a nice wake-up to the taste buds. I like it best toasted and smeared with butter.
After our recent visit I checked out the North Star Brick Oven Bakery Facebook page and drooled over the photo of a loaf of pumpernickel rye with figs. You never know what's going to be on the shelf, but you can rest assured (from all the reviews I've read) that all of the loaves are fresh and good.
The bakery also sells items handcrafted by local artists, from dish scrubbers and candles to jams, decorative items and walking sticks.
North Star Brick Oven Bakery
Located on M-123 between Newberry and Tahquamenon Falls State Park; watch for the bright blue roadside signs.
(906) 658-3537
Open 10 a.m.-6 p.m. Monday-Saturday, May-mid-October
Bring cash; the bakery does not accept credit cards.
Located in Area D on the map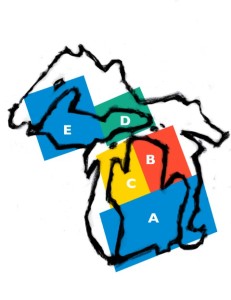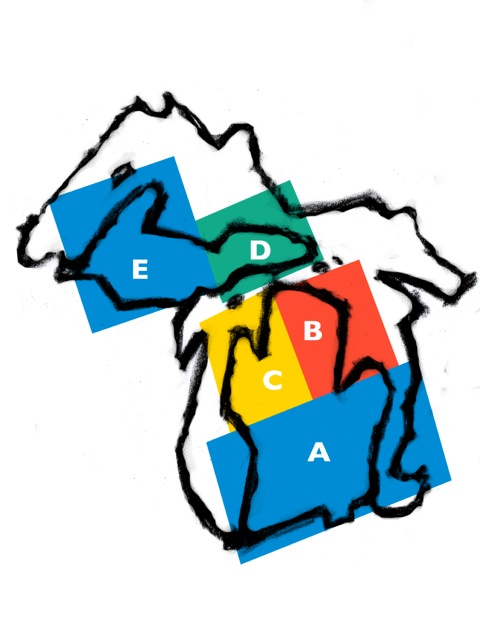 Visitor Info Clicks:
Newberry 
Upper Peninsula 
Pure Michigan
All stories and photos copyright Kath Usitalo unless otherwise noted