On July 13, 1953 in Stratford, Ontario, Canada a theatrical tradition was born. The first performance of Richard III took place under the Stratford Festival tent along the Avon River, and the vision of one man, journalist Tom Patterson, became a reality.
Today the Stratford Shakespeare Festival is North America's largest classical repertory theatre. From that initial production starring Alec Guinness and a second play, All's Well That Ends Well, which opened the following night, the Festival has evolved into a program of a dozen plays or musicals performed from May to October at its four theatres, including one named for founder Patterson.
The 60th party guest list includes Romeo and Juliet, Tevye, a farmer, pinball wizard Tommy, The Three Musketeers and a ghost named Elvira. They're waiting to hear from Godot.
As much as I talk about and study the program each year, Stratford is still on my To Do list. Maybe this will finally be the year I join the half-million or so playgoers and not only enjoy a show but take one of the behind-the-scenes tours and explore what local boosters call "Canada's Premier Arts Town." To do or not to do…
The 2013 playbill and opening and closing dates:
Romeo and Juliet – May 27-October 19
Fiddler on the Roof – May 28-October 20
Measure for Measure – May 29-September 21
Tommy – May 30-October 19
Mary Stuart – May 31-September 21
The Three Musketeers – June 1-October 19
Blithe Spirit – June 1-October 20
Waiting for Godot – June 27-September 20
Taking Shakespeare – July 30-September 22
The Thrill (World Premiere) – August 13-September 22
Othello – August 14-October 19
The Merchant of Venice – August 15-October 18
Enhance your visit to Stratford with the special exhibition, "Most Rare Visions: 60 Years of the Stratford Shakespeare Festival." Costumes, props, photos and other artifacts are on display, complemented by a series of talks about the history in July and August.
Check out The Forum for a busy schedule of panel discussions, tours, films, musical performances, a speakers series and "Table Talk," a buffet lunch followed by a presentation one of the plays.
Admission and fees are charged for the 60th anniversary exhibit and activities at The Forum.
In an attempt to make Stratford affordable, performance ticket prices are at 2012 levels and the website offers Ways to Save including 2-for-1 Tuesdays (except opening nights), rush tickets, online deals for select performances, and special pricing for families and 16-to-29 year olds.
Visitor Info Clicks:
The Stratford Festival website carries plenty of information on lodging, dining, shopping and other area attractions and activities, including assistance with booking accommodations
Visit Stratford, Ontario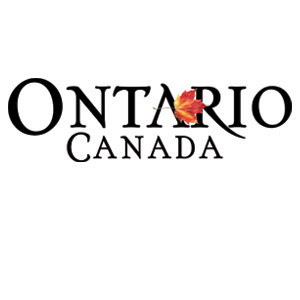 All stories and photos copyright Kath Usitalo unless otherwise noted