Taste the tropics at Frita Batidos, which dishes a dash of Cuban street food in Ann Arbor.
The informal restaurant is the creation of Eve Aronoff, a former TV "Top Chef" who previously operated the finer diner 'eve the restaurant' in the Kerrytown area of Ann Arbor. She's not Cuban but infuses her hot spot with the flavors from the island and Latin American cooking that she learned to love while visiting her grandmother in Miami.
Readers of a certain age may confuse the diner's name with Frito Bandito, the snack food character from a politically-incorrect era that pre-dates the mostly college-age patrons at Frita Batidos. It comes from Fritas, a type of Cuban burger piled with French fries, and Batidos, a sweet fruit shake served with or without rum.
The description is "Cuban Inspired Street Food," something that evoked the necessary warmth when TJ and I stopped in on a sunny but cold December Saturday afternoon. Picnic-style tables and benches that serve as communal seating fill the open and airy room, which is painted white from the floor to the brick walls.
The joint was jumping, and we didn't want to elbow in on the University of Michigan students sharing tables; after placing our order we grabbed a couple of stools at a counter along one wall.
Our chorizo Frita and the "Best Snack Ever!" were delivered promptly on a simple, paper-lined tray.
The Frita—spicy sausage and fries piled on brioche ($8) was tasty, even without the choice of optional extras ranging from cheese to a sunny side up egg and avocado spread (an additional $1 each).
But I really loved the "Best Snack Ever!" The combination of coconut ginger rice, black beans, muenster cheese and cilantro-lime salsa ($7) was Delish.
I'd return just for that and to try the raved-about fried plaintains. And I could be tempted to wash it down with a mojito from the Mini Bar.
Drink choices include Cuban coffees, a handful of beers, colorful tropical pops and juices and adult beverages. You can't pull up a bar stool; it's more like a kitchen counter where you can watch a the Cuba libres, margaritas and rum and tequila drinks being mixed, shaken or stirred.
The Batidos, the milkshake in flavors like coconut cream and passionfruit, seem like they would be really sweet, but in the name of research I may have to sample one—with a hit of rum to counter the sweetness, of course.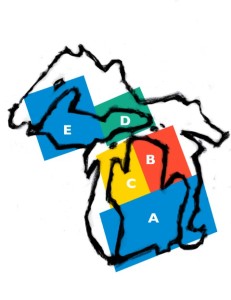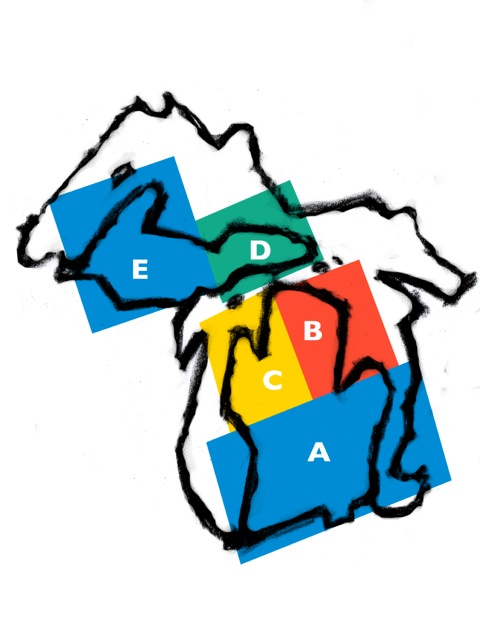 Frita Batidos
Open daily, 117 W. Washington St., Ann Arbor, Michigan (Map Area A)
(734) 761-2882
Visitor Info Clicks:
Ann Arbor
Pure Michigan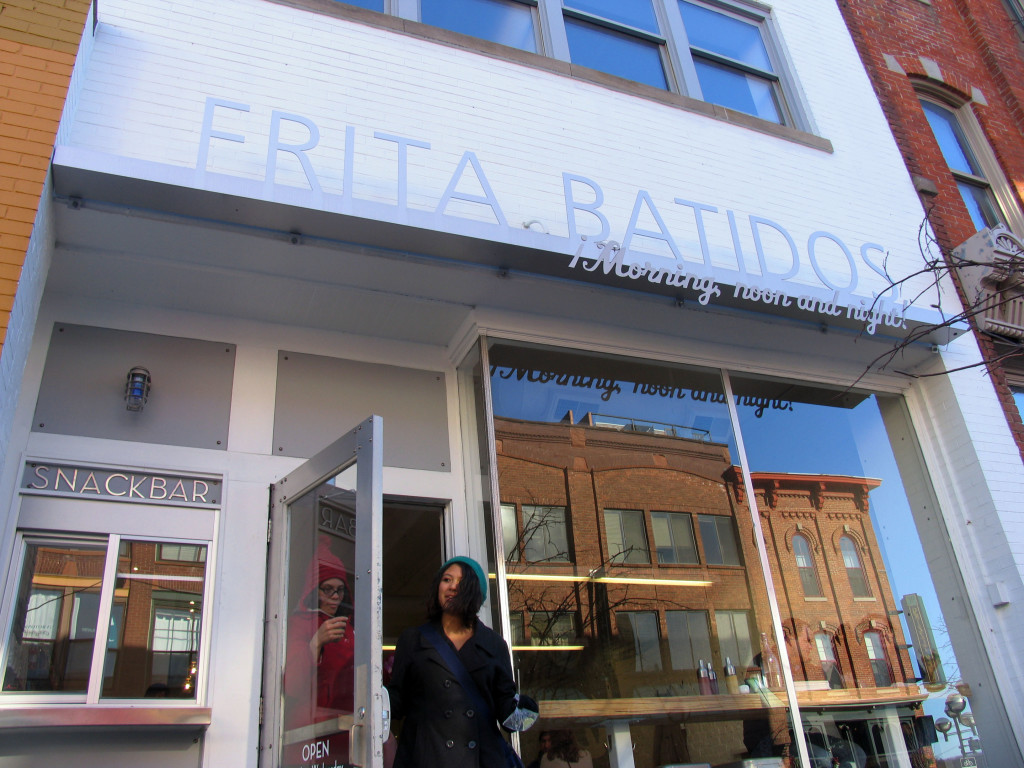 Story and photos copyright Kath Usitalo