As I poked around the Michigan State University Museum in East Lansing early one Saturday morning I half expected to turn a corner and bump into a wild-haired professor in a corduroy jacket with patches on the elbows.
The MSU Museum, which was founded in 1857, is and ivy-covered, movie set-worthy building filled with science and natural history exhibits in more than a dozen galleries on three floors.
Instead of Einstein I saw families—it seemed to be a popular daddy-kiddo excursion—roaming the halls to check out the critters in life-size dioramas and casts of dinosaur skeletons.
In quieter corners of the museum artifacts including masks, household objects, tools and garments explain different cultural aspects of societies around the world, and the Heritage Hall is dedicated to Michigan's past. At the Collections Connections exhibit you can closely inspect items, like the tiny, beaded moccasins I loved, in an "open storage" display of a changing selection drawn from the million or so specimens in the MSU Museum inventory.
Besides the permanent exhibits the museum hosts several temporary exhibitions throughout the year, and the Museum Store has a bounty of browse-worthy, handmade decorative items and jewelry and books plus toys with an educational twist for kids.
MSU Museum 
400 W. Circle Drive, East Lansing
(517) 355-7474
Open seven days (except holidays)
Free admission; suggested donation is $5 per adult
Located in Area A on the map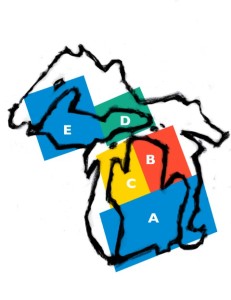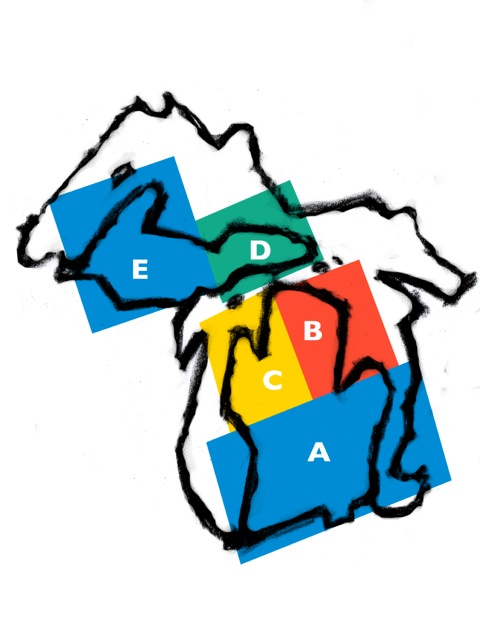 Visitor Info Clicks:
Lansing/East Lansing
Pure Michigan
All stories and photos copyright Kath Usitalo unless otherwise noted