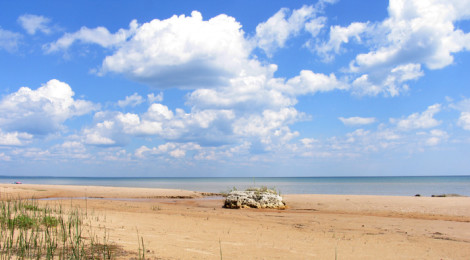 1. Scroll down and read on if you are an inquiring mind interested in the background of the book.
2. Click here if you want to know where to buy the book.
3. Click here if you want info on book signings and other promotions.
4. Click here if you want to send me the winning lottery numbers so that I can afford to write more books about the Great Lakes State.
ABOUT THE BOOK 100 Things to Do in the Upper Peninsula Before You Die:
If there was a Rodney Dangerfield "I don't get no respect" club, Michigan's Upper Peninsula would be eligible for membership.
The land north of the Mitten was considered a booby prize when it was awarded to the Michigan territory to settle The Toledo War of 1835-36. Although it occupies a third of the state's area, the U.P. has been left off many maps, including a Medicaid map of the U.S. on the White House website in 2013.
Lately, though, the U.P. has been popping up on the radar of travel journalists and tourists seeking "new" destinations; it's the only U.S. locale on Lonely Planet's list of Best Value places to go for 2017.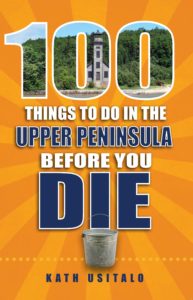 And now visitors and locals alike have a new, homegrown book to help them discover and enjoy 100 Things to Do in the Upper Peninsula Before You Die. When I heard that St. Louis publisher Reedy Press was looking for book subject ideas, I pitched them the Upper Peninsula for the extensive "100 Things" series.
Although there are dozens of cities in the line (including Amy S. Eckert's book about Detroit), Reedy was intrigued about adding a book about the sprawling region and a few months later, my book about the U.P. was rolling off the press.
Now I'm having a blast with promoting the book, doing signings and corresponding with people who love the U.P. or are curious about it. I hope to inspire visits to the well over 100 places included here, and encourage folks to stop along the way to enjoy so much more that I just couldn't squeeze into the 160 pages.
I've contributed to other books but this is my first solo outing, and so far it's been a great experience. All of the content—research, stories and photos—is mine (although I forgot to ask for photo credit; let's hope there's a reprint and I can correct that!).
Check here often for sources that carry the book, and my book signing appearances. And enjoy da U.P., eh?