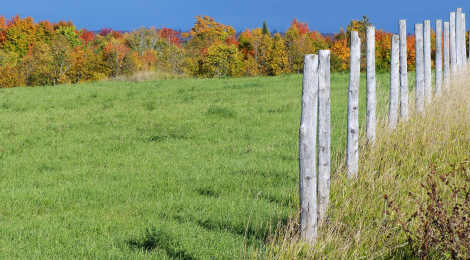 Photos copyright Kath Usitalo

Trailside Cheer
Vote!
Anticipating the Gales of November
Day of the Dead
House from Hell
RIP Tom Harper

Wiped Out
Cures All Diseases
Ghost Town
Have a Peace-fall Day
Go Big Red!
Take Me Home, Country Road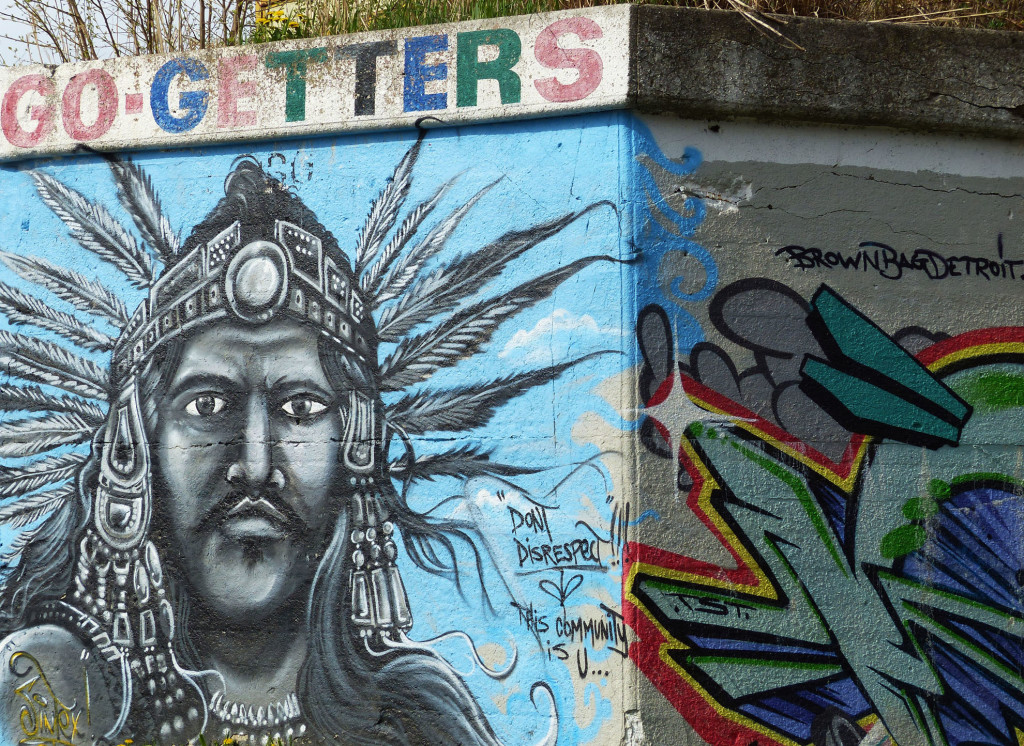 Detroit mural: Go Getters. Dont Disrespect!!! This Community is U…
Anchor of the SS Edmund Fitzgerald, the Great Lakes freighter that sank in Lake Superior on November 10, 1975 with the loss of all 29 hands. The anchor is at the Dossin Great Lakes Museum on Belle Isle in Detroit.
 Happy Halloween!
I could use a longer lens.
Taken at dawn, over Lake Michigan in the Upper Peninsula.

Good Morning, Lake Superior…near Marquette
Detect a hint of fall in the air?
Vignettes like this make me wonder what it would have been like to be the kid of a Great Lakes lightkeeper at a remote spot on the inland seas.
Down on the farm at Mattawan Artisan Creamery, makers of goat cheese and yogurt in Mattawan, Michigan.
The Hot Club of Detroit performed its swingin' brand of jazz outdoors at the Friday Night Lawn Party at the Detroit Institute of Arts. Catch two more free concerts on September 13 and September 20. Family-friendly activities happen on the South Lawn throughout the weekend. See details at DIA.org 
A couple admires a Desoto (or is it the sign pointing to an actual, vintage hotel room) in the Driving America exhibit at The Henry Ford Museum, Dearborn
Chillin' at Topliff's Tara B&B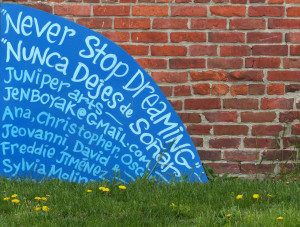 Subscribe to GreatLakesGazette.com to find out about Travel and Life in and Around Michigan, the Great Lakes State.
It's free! See the sign up  box on the Home page, lower right corner.
We found this souvenir at TJ's parents' house. It measures just 2-1/2″x4″ and is stuffed with balsam needles. We have no idea how old it is but the fragrance is long gone and the attached tag shows that the postage would have been 25 cents.
Unfortunately, that tag also indicates that this "Michigan" souvenir was actually produced by an outfit in Maine.
Vote for Detroit Tiger Joaquin Benoit for the All Star team. Voting ends July 11.
Watch classic and first run movies on the big screen at the 1941 Penn Theatre in beautiful downtown Plymouth, west of Detroit. The restored, single screen movie house seats 402.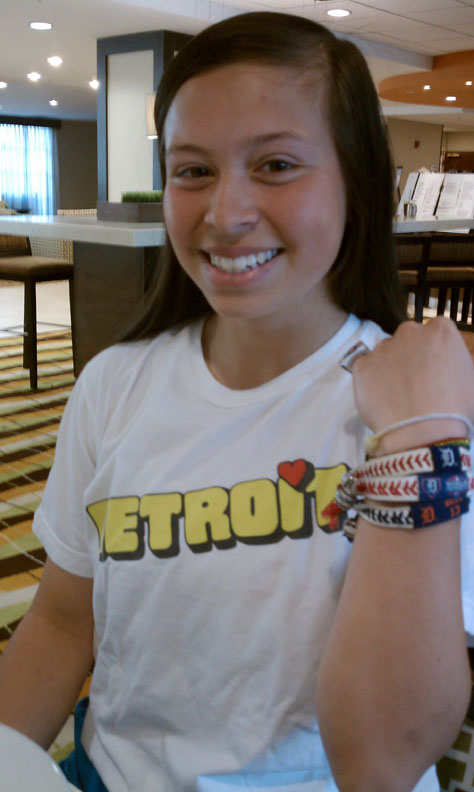 A visit to Detroit is on the To Do list for G.G., a high school student from the Bay area of California who was on a college tour in Pasadena when I asked her about her T-shirt (a vintage logo from the late 1970s) and old English D bracelets.
G.G.'s mom is originally from Birmingham, Michigan, and the young lovely has heard lots of cool things about the city not only from her mom but from her peers, so she is a total fan and reeeeeally wants to visit. ASAP.
Please subscribe to GreatLakesGazette.com and check out the free Munising Touraide travel planning tips for Pictured Rocks National Lakeshore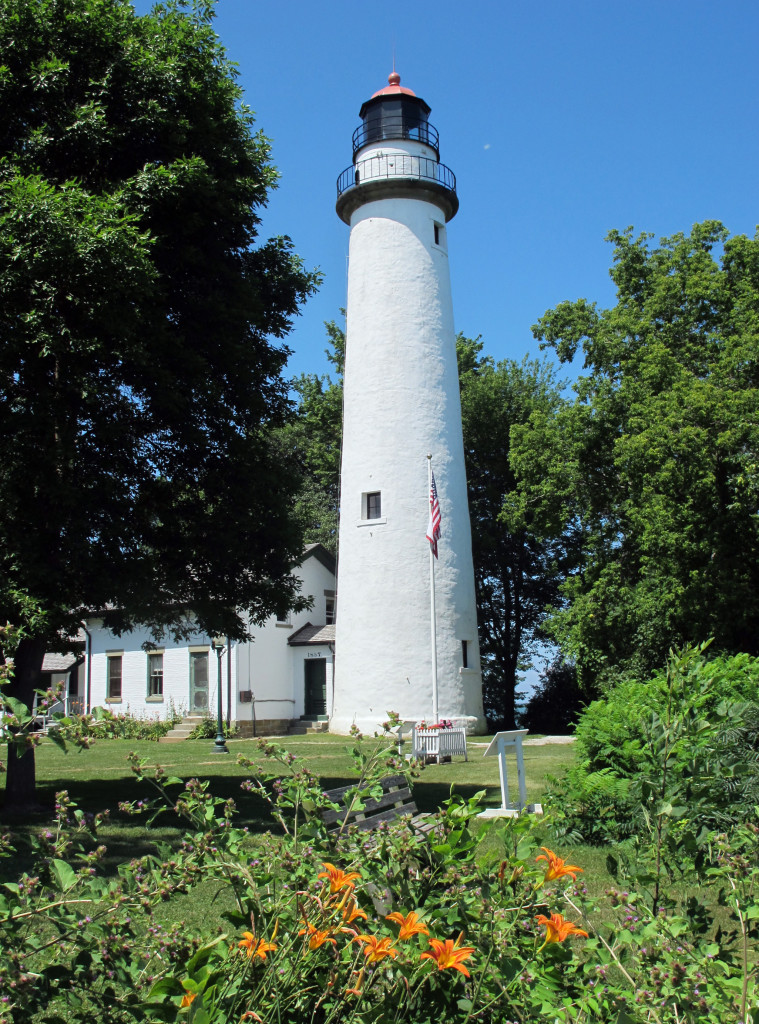 Pointe Aux Barques Lighthouse, Port Austin, Lake Huron
Please subscribe to GreatLakesGazette.com!
50 years ago today, on June 23, 1963, Dr. Martin Luther King, Jr. led Detroit's Walk to Freedom with an estimated 125,000 participants making it, at that point, "the largest civil rights demonstration in the nation's history," according to the Detroit Free Press. After the walk he delivered an address that included his soon-to-be-famous "I have a dream" quote. See Michigan.gov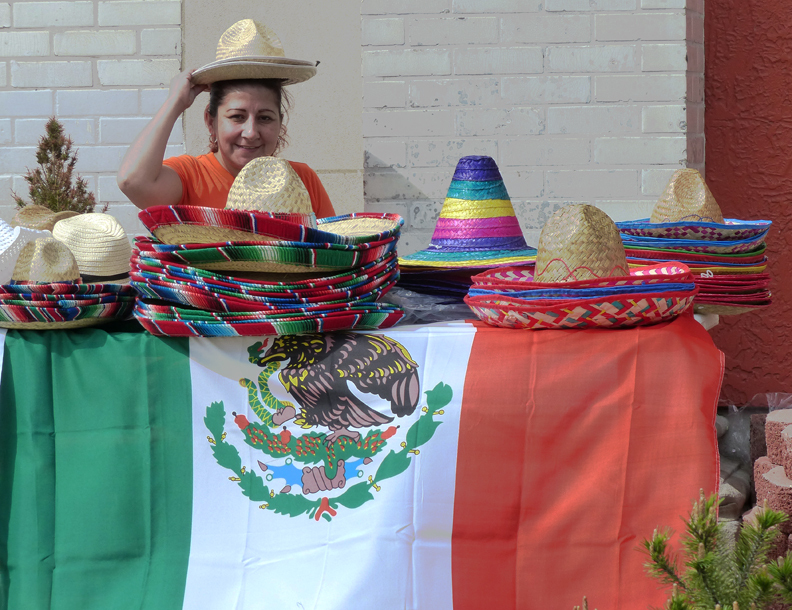 Hats off to the Great Lakes Gazette!
Street vendor, Detroit's Mexicantown
All photos copyright Kath Usitalo