Who would have imagined that the lowly tube steak would be elevated to gourmet fare? Hot dog shops have popped up across Michigan, and while in Munising I had to sample one from the joint ranked by some online citizen restaurant reviewers as the top dining spot in the Upper Peninsula town.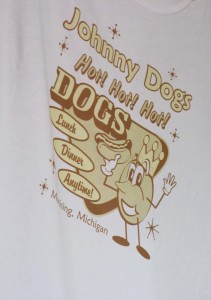 Johnny Dogs is a little place, with a few tables inside and picnic tables out. The cook is in full view at the step-up counter and much of the menu is housemade and locally sourced, including the meats smoked on site.
Between the regular roster plus specials there are about two dozen choices of dogs topped with everything from chili to jerk chicken, corned beef, potato skins and avocado.
Because Johnny makes his own Orange Pop BBQ Sauce, I chose the North Carolina, the dog topped with the sauce and house-smoked pulled pork and housemade Cole slaw. It was a sweet mess to eat, but tasty.
I passed on the Piggy Fries—the potatoes are topped with cheddar cheese, pulled pork, ranch dressing AND the Orange Pop BBQ Sauce—there's just so much one can do in the name of research.
If you're not a dog person you can choose from a sandwich menu or locally caught whitefish.Prices are right—a plain dog is $3, decorated dogs are $4, and the other meals range from $7-$9. Piggy fries are $5 but the regular house-cut fries are just $2 and get rave reviews.
A doggone fun stop.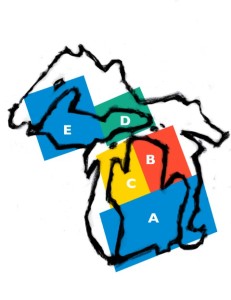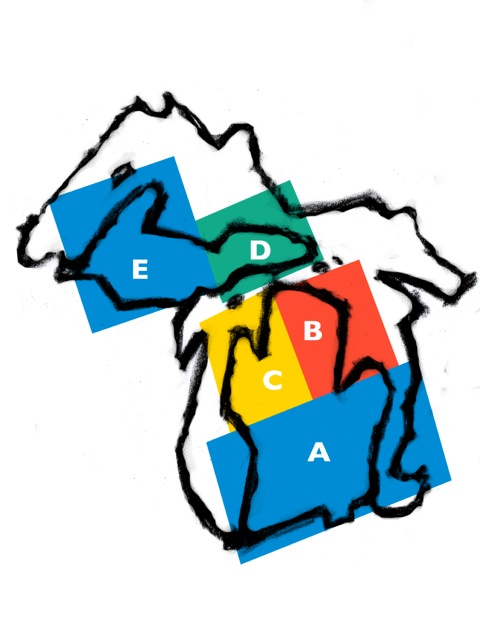 For ideas on where to eat, stay, shop and play in Munising check out the free Great Lakes Gazette Touraide!
Johnny Dogs
106 Lynn St., Munising, Michigan
(906) 387-1300
Located in Area E on map
Visitor Info Clicks:
Munising and Alger County
Upper Peninsula
Pure Michigan

All stories and photos copyright Kath Usitalo unless otherwise noted