In the North End of Boston, is Wednesday still Prince Spaghetti Day?
Those of us of a certain age will remember the classic TV commercial starring a 12-year old Anthony rushing home to the weekly dinner.
I guess it came to mind thanks to the old-fashioned experience we had at Gemignani's Italian Restaurant in the north end of Hancock, where a hand-lettered sign, "Rudy's Spaghetti Sauce 'Make Our Tradition Yours,'" hints at what's behind the storefront's brightly-painted facade.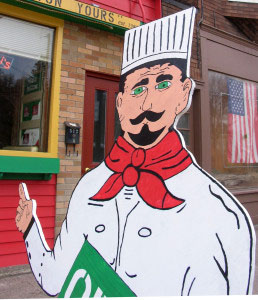 Gemignani's is across the street from Finlandia University where my cousin Ellie and her husband Dana, who live in not-too-far-away L'Anse, attend a lot of functions and events. They treated us to a feast at one of their favorite spots, which has been dishing Italian specialties since 1982.
It was our first visit to the homey and cozy family restaurant, now run by founders Rudy and Celeste's son Tony and his wife Rose Gemignani. They still serve Rudy's family-secret, special Northern Itailan-style meat sauce.
There's plenty to choose from: pastas, chicken and meat dishes, paninis. We were told to save room for dessert: the house specialty is tiramisu.
We ended up sharing two kinds of thin-crust pizzas, two flavors of homemade ravioli (stuffed with cheese, raisin and butternut squash), eggplant parmesan and, of course, a side of spaghetti with Rudy's famous sauce.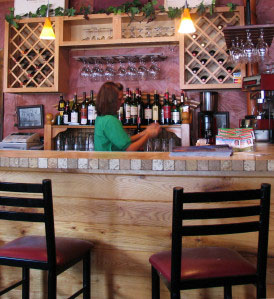 Everything looked and smelled so good—and we were so busy gabbing and catching up—that we dove into our food without pausing for photos…something Paige was quick to point out. "Seriously, this is the first time they haven't taken pictures of our food before we were allowed to eat it," she revealed (with a thankful tone) to our hosts.
Fresh, from-scratch everything, cozy setting (as we were leaving couples were arriving for date night) and great service. Not to mention good company (thanks, cousin!).
Unfortunately, we didn't save room for the raved-about tiramisu.
Guess we'll have to make another trip to Gemignani's—where every day is (homemade) spaghetti day in the north end of the Upper Peninsula.
Note: Rudy's blend of spices is for sale in packets that flavor a half-gallon of sauce. Buy it at the restaurant or online.

NOTE: Click here to see the classic :30 TV ad and click here if you're wondering what happened to the boy some 40 years after he became an overnight household word: ANTHONY!
Gemignani's Italian Restaurant
512 Quincy St., Hancock, Michigan
(906) 482-2920
Located in Area E on the map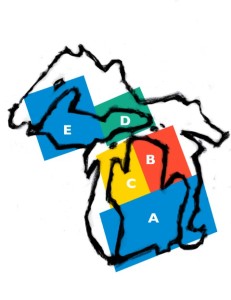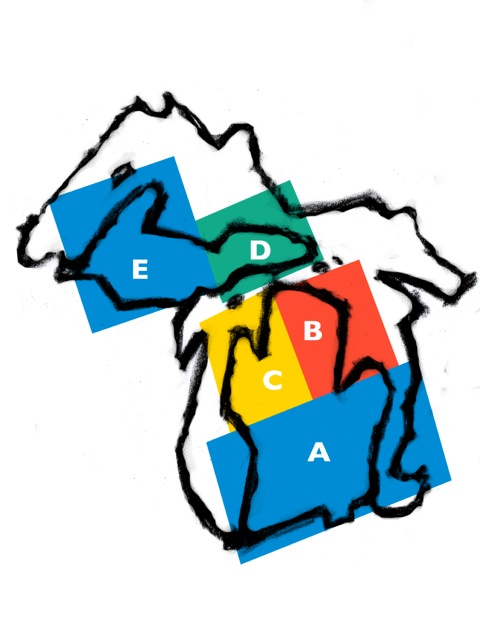 Visitor Info Clicks:
Keweenaw Peninsula
Pure Michigan
All stories and photos copyright Kath Usitalo unless noted otherwise