As an asparagus lover I couldn't resist the wine made from the green spear. It's concocted by Kelli Fox of The Fox Barn Agricultural Marketplace and Winery in Shelby, about mid-Mitten near the Lake Michigan shore—the heart of Michigan's asparagus country.
Kelli married into the Fox family, which has been working the land growing fruits and veggies for five generations.
The market is housed in a big old, beautifully renovated barn where you can buy local produce and foods like Maple syrup, honey, and jams, a neat selection of gift items and, of course the wines, which are made on the barn's lower level. They include cherry, peach, apple, raspberry and asparagus.
We invited Terri and John, our neighbors at Blue Skies, to do a little taste testing of two wines I'd bought when I was visiting the west side of the state: the Odd Fox Asparagus ($16) and Cayuga Jazz ($14) from the former Tartan Hill Winery, now Oceana Winery, in New Era, just south of Shelby.
The Odd Fox asparagus wine is clear, not green, and everyone detected an aroma of the veggie—some more than others. It's a sweet wine—too sweet for Terri. As another couple strolled past I invited them to sample the asparagus wine, and they laughingly declined; I think they thought it was a joke.
So, mixed reviews on the Odd Fox.
When I visited the cozy winetasting room tucked away on a hill, it was called Tartan Hill Winery; it's since been renamed Oceana Winery but winemaker Greg Goralski still makes the popular Cayuga Jazz wine I brought home. It's a blend of estate-grown Cayuga White grapes and raspberries, which gives it a nice rosy color. The wine was a little sweet but pleasant, and all gave it Thumbs Up—a nice summery beverage at the beach.
The Fox Barn
500 S. 18th Avenue, Shelby, Michigan
(231) 861-8050
Open daily June through September, weekends in May and October
Oceana Winery & Vineyard
4937 S. 52nd Avenue, New Era, Michigan
(231) 861-4657
Open seven days May through October.
Both wineries are in Area C of the map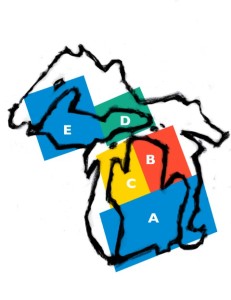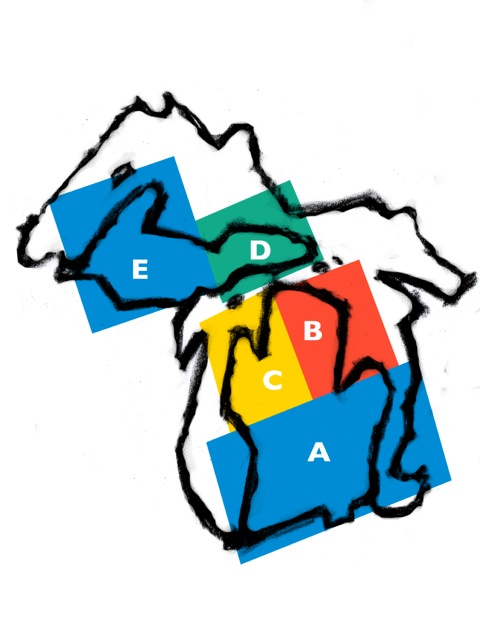 Visitor Info Clicks:
Silver Lake Sand Dunes Area
Pure Michigan
All stories and photos are copyright Kath Usitalo unless noted otherwise